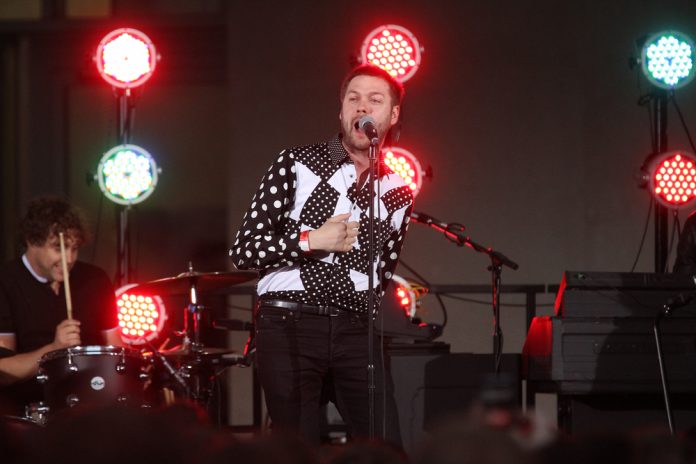 Kasabian have shared a second statement condemning domestic violence following former member Tom Meighan pleading guilty to assaulting his former fiancée.
The statement read:
"Now that the legal proceedings have been concluded, we can comment on the departure of Tom Meighan from Kasabian.
No one in the band wanted this to happen. We have all worked so hard for the past twenty three years and had big plans for our future together. We're completely heartbroken.
But we were left with no choice but to ask Tom to leave the band. There is absolutely no way we can condone his assault conviction. Domestic violence and abuse of any kind is totally unacceptable.
As soon as we found out about the charges made against Tom, we as a band made the decision that we could no longer work with him. Unfortunately we had to hold back this information until he was found guilty in court.
We were led to believe that Tom would hold his hands up and in his statement tell everyone what he'd done but he chose not to, misleading a lot of fans.
Ultimately, as much as Tom has hurt us all, we're not the victim in all this.
Domestic violence is something that can never be excused.
Thank you for your support at this difficult time.
See you all soon
Kasabian x "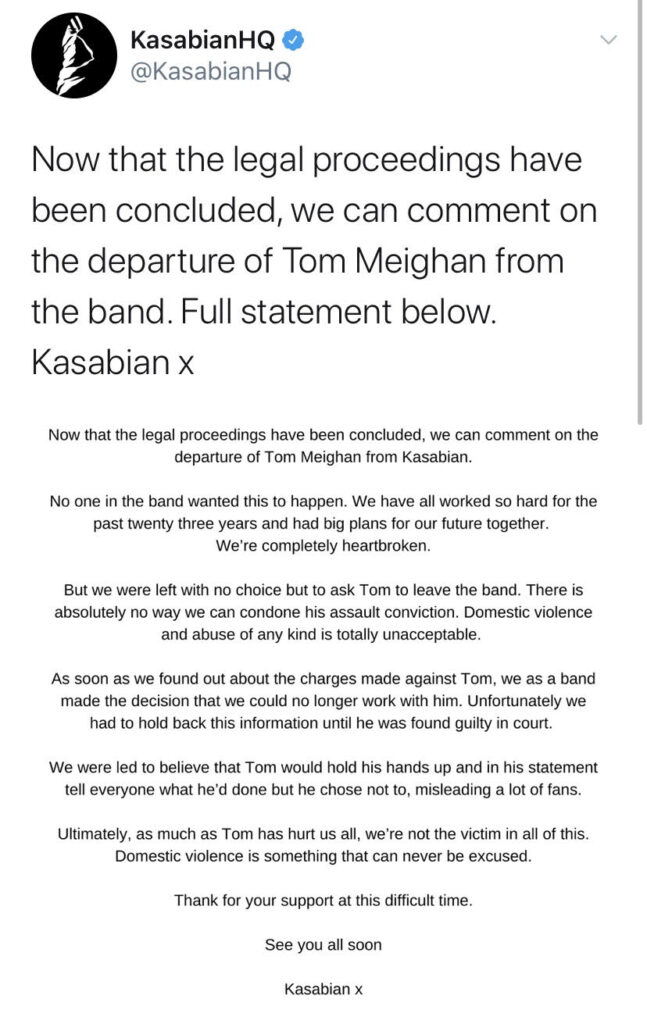 Pic: Twocoms