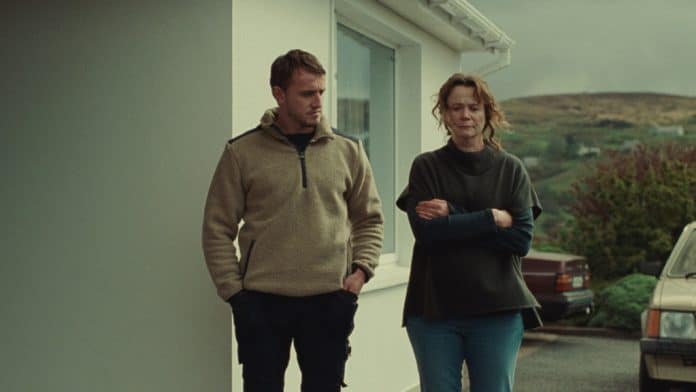 Emily Watson, Paul Mescal, Jane Seymour and Aidan Gillen are just some of the big names turning up for the Dublin International Film Festival from February 23rd to March 4th.
Over the past 21 years, Dublin International Film Festival has screened more than 1,600 international films from over 52 countries. The Festival has hosted over 600 high profile guests, including Al Pacino, Angela Lansbury, Brendan Gleeson, Daniel Day-Lewis, Danny DeVito, Ennio Morricone, Joss Whedon, Julie Andrews, Kristin Scott Thomas, Stanley Tucci, and Stellan Skarsgård.
A packed programme for 2023 was launched by Festival Director Gráinne Humphreys who said, "I am particularly delighted to premiere the superb line up of new Irish films and show these new works alongside their international counterparts. It's a festival programme which I am extremely proud of, packed with discoveries and gems."
Among the festival's highlight this year will be the Opening Gala Screening of the hugely anticipated Irish feature God's Creatures. The will also celebrate the life and work of the iconic Jane Seymour, in conversation with Rick O'Shea. Other events include The Lord Mayor's Gala presentation of Robert Connolly's coming-of-age tale Blueback and Daniel Goldhaber's Toronto Film Festival smash How to Blow Up A Pipeline as well as special events including Neil Brand's live accompaniment to Steamboat Bill Jr and a special screening of the classic Cool Hand Luke with a post screening discussion with Lenny Abrahamson.
Among the slate of new Irish films that will be show is the world premiere of Fintan Connelly's film noir Barber, starring Aidan Gillen; John Connors' feature debut, The Black Guelph and innish director Klaus Härö will present his English language debut, My Sailor, My Love, set on Achill Ireland.
The Festival Closing Gala is Fergus Dowd and Joe Lee's 406 Days, which tells the heartbreak, courage and rage of the workers involved in the 2020 Debenhams picket, Ireland's longest running industrial dispute.
Film lovers across Ireland and internationally will have the opportunity to see select programme highlights digitally and in person around the country and tickets are available from www.diff.ie.