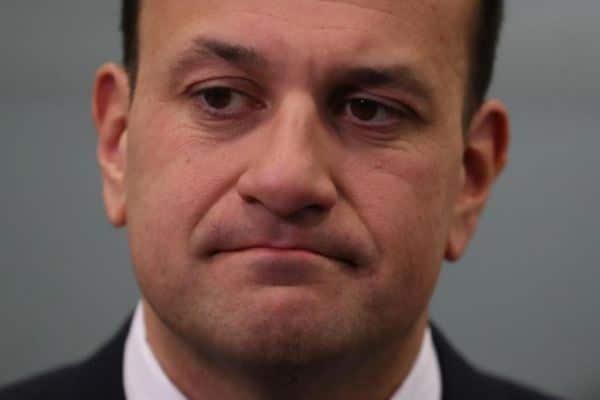 The Taoiseach Leo Varadkar has outlined how a decision on eventually lifting Coronavirus restrictions will be made.
The easing of the current restrictions will be slow and gradual and will be done in a stepwise, tiered manner.
The Taoiseach told the Dáil that restrictions may be have to be reintroduced "if it looks like the virus is going to surge back".
He said it will require a continuous effort to suppress and control the virus.
Public health and safety, and our healthcare capacity will continue to be the foundation for decision making.
The five criteria as outlined by An Taoiseach are as follows:
The progress of the disease
Healthcare capacity and resilience
Testing and contact tracing capacity
The ability to shield and care for at risk groups
The risk of secondary morbidity and mortality due to the restrictions themselves.
Any changes to the restrictions will be made every 2-4 weeks, to leave a period of time to accurately assess their impact.
Restrictions may have to be reintroduced if it looks like the virus is going to surge back.
This plan completed tomorrow is set for approval by Cabinet. Leo Varadkar said that we are fighting COVID-19 on six fronts, namely:
PPE to make sure our staff are protected;
Testing and tracing;
ICU capacity, ventilators and bed capacity;
The economic and welfare package to protect businesses and livelihoods;
Societal actions such as social distancing; 
Protecting vulnerable groups, including those in care homes, prisoners, Travellers, Roma, the homeless and those in asylum seeker accommodation centres.
So far, over 150,000 tests have been carried out in Ireland. That makes Ireland 6th out of the 27 EU countries on a per capita basis, and a higher number than many countries that have led the way on testing such as Germany, South Korea and Singapore.
There are now 23 Community Response Teams in operation across the country. They are being helped in their work by 16 Infection Prevention & Control staff.
About 200 HSE staff have now been redeployed to private nursing home facilities, and homecare workers and homecare hours are being redeployed to long-term care.
When it comes to staffing, there is an agreement with the unions to allow HSE staff to work in the nursing homes.