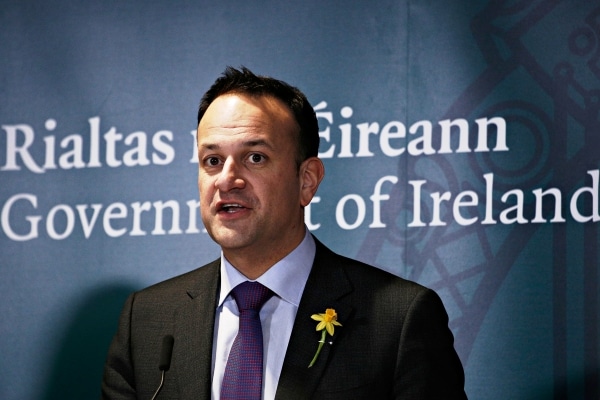 The Taoiseach says there needs to be a redress scheme for the women affected by the CervicalCheck scandal.
There's been calls for a full Commission of Investigation into what happened with concerns HIQA's inquiries won't uncover everything.
Leo Varadkar also said the 1,500 cases of cervical cancer that haven't been looked at will be audited by the end of May.
He has also asked for time and space for the Government to consider how best to launch an inquiry into the false negatives.
The 1,500 cases of cervical cancer that have not been looked at will be audited by the end of May and the director of CervicalCheck is no longer in the role, according to the Taoiseach.
Leo Varadkar says women need to be looked after in the wake of recent revelations.
"We will need a scheme of redress for women whose cancer was missed and should have been detected beyond normal error, for women where there was a breach of duty to inform them of the audit results, " he said.
"So we will need to have a scheme of redress, but we will need to establish the facts before we do that."
Sinn Féin leader Mary Lou McDonald has today demanded that the Taoiseach sack HSE chief Tony O'Brien.
Speaking in the Dáil, the Dublin Central TD said: "If you really, really were serious about reassuring the women right across this country, you'd do the first thing that needs to happen, and you would remove that incompetent man from the position he currently holds," she said.
Every woman who has had a cervical cancer diagnosis in Ireland since screening began in 2008 will now have screening history reviewed by a team of cytologists from UK's Royal College of Obstetricians & Gynecologists and this will conclude by the end of this month #cervicalcheck

— Simon Harris TD (@SimonHarrisTD) May 2, 2018
Labour spokesperson on Health, Alan Kelly TD, has said the State must ensure that the full medical costs are covered for all women with cervical cancer who have been caught up in the scandal: "There is no doubt that these women have been let down badly by the State, and if it weren't for the bravery of Vicky Phelan, we would still likely be in the dark about the true extent of this scandal.
"We now know that of the 3,000 women who have been diagnosed with cervical cancer since 2008, just 1,482 have had their cases referred to CervicalCheck and been audited. This means a shocking 1,518 of these cases have still not been audited.
"Financial issues should not be a concern for these women, and the State must step up to the plate to alleviate some of this burden and ensure they have the best healthcare available, with every cost covered, including any legacy costs that may arise as a result of this scandal.