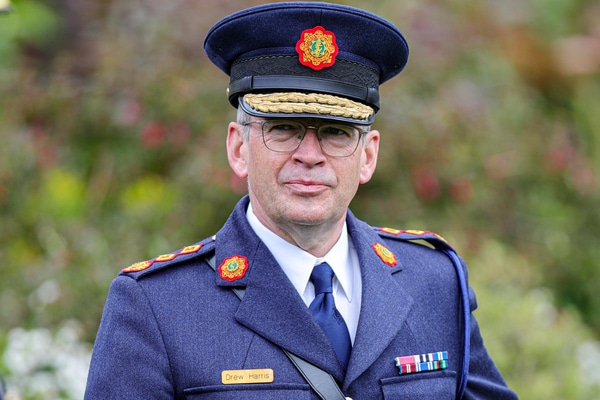 Would you like to listen to the article instead of reading it?
Rank-and-file gardaí are withdrawing from voluntary overtime as of today, in protest against the looming new work roster.
Members of the Garda Representative Association (GRA) will not work overtime for the next five consecutive Tuesdays.
The work-to-rule action comes in response to the controversial roster due to take effect from 6th November.
The roster change will see gardaí move from working four consecutive 12-hour shifts followed by four days off, to six ten-hour shifts followed by four days off (dubbed the "Westmanstown Roster").
Notably, the five Tuesdays will include Budget Day and Halloween. Both days traditionally require a significant increase in garda presence.
Garda overtime is often used for court appearances, to man checkpoints and stations, and to cover Dáil security.
Legally, gardaí cannot hold traditional strikes. However, the GRA believes this work-to-rule approach, dubbed by members as the "Drew Flu," to be acceptable.
Last month, GRA members voted no confidence in Commissioner Drew Harris.
An overwhelming 98.7% of the 85% member turnout voted in favour of the motion.
Minister for Justice Helen McEntee said she had been assured by the commissioner that the GRA protest would not impact frontline policing:
"What's really clear here is that everybody has the same objective – and everybody is still meeting this week.
"Despite the fact that there will be challenges in the weeks ahead, the Garda Commissioner has assured me that there will still be a full complement of gardai, there will be enough members to continue doing the work that they do every day whether it is tomorrow, or the following Tuesday."
Harris has said that he is willing to engage with talks on the roster issue.
The GRA have written to McEntee, urging her to further intervene in the dispute. However, the Minister says it is not her place to tell the Commissioner how to run An Garda Síochana:
"But there is time here to negotiate, to double down, to try and find the solution, and that is a new roster, and I'm encouraging everybody because the alternative here is that I would as minister intervene and direct what roster should be in place.
"We have moved away from that type of policing. We should never be in a situation where the minister of the day is telling gardai where and when and how they should be working," she said.
GRA members have indicated that they will withdraw service entirely if an agreement is not reached with Commissioner Harris by 10th November.