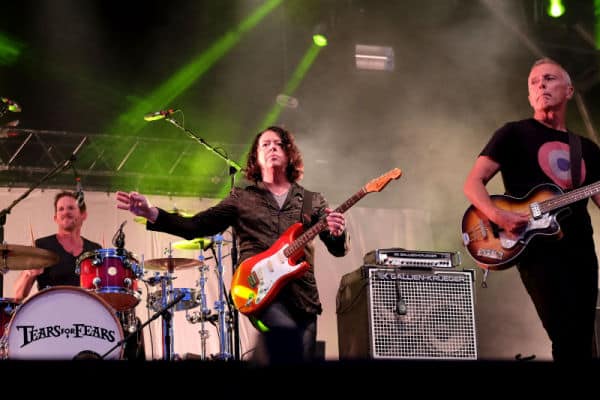 Tears For Fears have confirmed the upcoming release of a 40th anniversary reissue of their album 'The Hurting'. 
Arriving on May 12, the special reissue will feature two previously unheard tracks, instruemental mix, a 5.1 mix, along with the original album mix.
'The Hurting' will be available at half-speed vinyl remaster and a newly created Dolby Atmos mix.
Originally released on 7 March 1983, 'The Hurting' featured three classic top 5 hits, including 'Mad World', 'Pale Shelter', and 'Change'. It soared to top spot in the UK Album Charts following its release. It was also written solely by singer/guitarist Ray Orzabal.
The album will also be released as part of a limited edition Blu-ray disc, available excluviely to SuperDeluxeEdition.
This reissued Tears For Fears album was produced by engineer Mike Showell, with the new Atmos mix created by Steven Wilson.
Wilson had worked on previous Tears For Fears albums including 'The Seeds Of Love', 'Songs from the Big Chair', and 'The Tipping Point', turning them into spatial formats.
You can also pre order it here.
'Break The Man'
Last year, Tears For Fears released their first album in 17 years.
'Tipping Point' which arrived in February, also included the single 'Break The Man', a track which celebrates women fighting against patriarchy.
"I feel that a lot of the problems we've been having as a country and even worldwide to a certain degree has come from male dominance", the band's co founder Curt Smith said.
"It's a song about a woman who is strong enough to break the man", he added. "For me, that would be an answer to a lot of the problems in the world – a better male-female balance".
"Four years of living through Donald Trump and also the #MeToo movement sparked that song", he added.
"I'm lucky to be in a family surrounded by strong women: my wife and daughters. Women have this calm wiseness about them that men don't, because we're too busy showing how big our dicks are most of the time. We saw so much of that with Trump in America: the idea of 'we are real men', and the trouble it caused". 
More on this from Nova here.