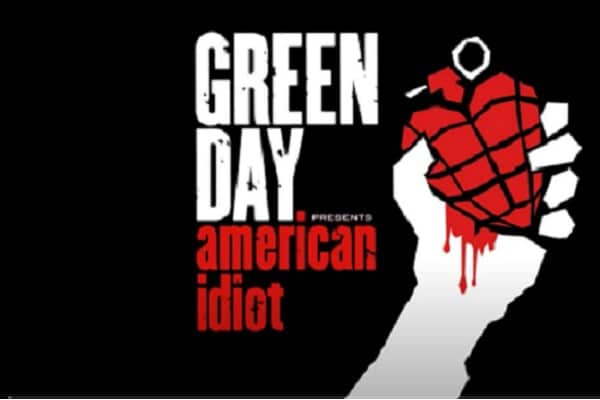 On today's edition of The 50 Albums That Changed Your Life Here On Nova, we have a special treat for you. Albums today include Green Day, Dire Straits and The Eagles.
'American Idiot' – Green Day
Coming up at 10am here on Nova, we take a look at some tracks from Green Day's 2004 album 'American Idiot'.
An album which was written around the period of America's invasion of Iraq during President George Bush's term in the White House, 'American Idiot' deals with issues such as xenophobia and fear, with many of the tracks politically charged and embedded into every important list of protest tracks.
The album's title track is a shining example of one such politically charged tune.
Remaining one of Green Days' most important albums, 'American Idiot's' lyrics allege that the mass media have used propaganda to stir up hysteria and paranoia among its masses.
'Boulavard of Broken Dreams' epitomises the effects that these difficult times had on the public at the time, with feelings of disillusionment and insignificance of 9/11 and the beginning of the war in Iraq.
The track evokes that feeling of being isolated and alone, despite being surrounded by people.
Remaining Green Day's most most commerically successful track, you can check it out from 10am, right here on Nova. 
You can also listen to 'Wake Me Up When September Ends' right here on Nova.
'Brothers In Arms' – Dire Straits 
Coming up at 1pm, we will be taking a trip back to the 1980s, with Dire Strait's album 'Brothers In Arms'.
This record was an album of firsts. The first record to be certified Platinum nine times, and one of the first hits of the CD era.
Selling 30 million copies worldwide, 'Brothers In Arms' is eight in the best selling albums in UK history.
It is an album which includes 'Money For Nothing', which deals with rock stars excess wealth and the easy life it brings.
It is also a track which features former Police singer Sting, who played a part in writing this track.
Tune into other tracks including 'Walk Of Life' and 'So Far Away' right here on Nova from 1pm. 
'One Of These Nights' – The Eagles 
An album which sold 4 million copies, and nominated for several Grammy Awards, you can check out the three tracks which reached the top 10 right here on Nova, including 'Take It To The Limit' 'Lyin Eyes' and 'One Of These Nights'.
Thanks to everyone who has sent in their biggest, most-iconic, albums of all time.
Ones that changed the world and changed YOUR lives.