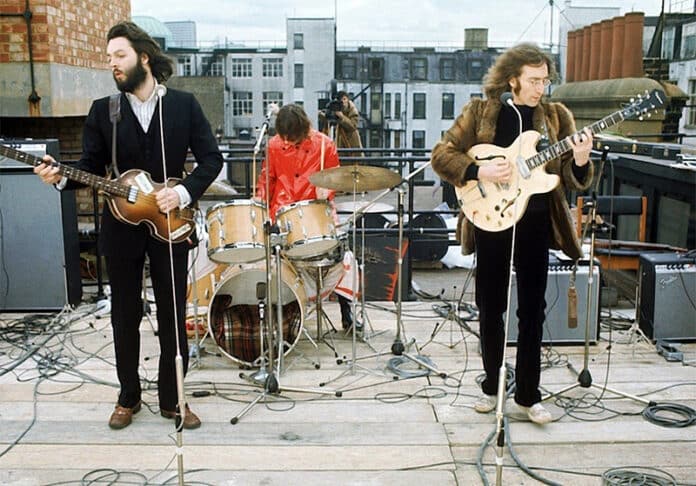 The Beatles' company, Apple Corps took in over 50 million pounds last year.
Surviving members of the Beatles, Sir Paul McCartney and Ringo Starr, along John Lennon's widow Yoko Ono and George Harrison's widow, Olivia received 6.1 million pounds each.
This was made up of £1,417,000 in dividends and £4,719,500 in "connection with the provision of promotional services and name and likeness rights".
Apple Corps Limited's annual accounts showed a turnover of £50,244,899 for the 12 months ending in January, the equivalent of £137,657 a day, despite the group breaking up more than 50 years ago.
The company's figures also revealed a pre-tax profit of £8,606,191. It was also revealed that a large proportion of that came from the Las Vegas stage show 'Love' which was a joint venture with Cirque de Soleil.
The figures show substantial growth on the previous year, when turnover was £36.5 million with a pre-tax profit of £5.5 million, and shares to McCartney, Starr, Ono and Olivia were £3,685,000.
McCartney recently admitted that he was happy to have made up with Lennon before he was murdered in 1980.
Speaking to John and Yoko's son, Sean, on radio, McCartney said "I always say to people, one of the great things for me was that after all The Beatles rubbish and all the arguing and the business, you know, business differences really … that even after all of that, I'm so happy that I got it back together with your dad. "It really, really would have been a heartache to me if we hadn't have reunited. It was so lovely too that we did and it really gives me sort of strength to know that".
McCartney was talking to Sean in celebration of John's 80th birthday last month. There were global celebrations for the former Beatle. A new Lennon album was released to mark the occasion.
A new Beatles documentary is due for release next year. It has been directed by Peter Jackson, the Lord of the Rings director. McCartney was bemused that Jackson wanted to make the film but has admitted he has loved the parts he has seen so far.
"I said to him (Jackson) when he was going to trawl through all the footage – like about 56 hours or something – I said, 'Oh God, it's going to be boring' because my memory of the (original 1970) film was that it was a very sad time, and it was a little bit downbeat, the film"
"But he got back to me he said 'No, I'm looking at it. 'It's a laugh – you guys, it's just four guys working and you can see you making up songs" said Lennon.
He went on to add "George wondering about the lyrics of 'Something In The Way She Moves' or me trying to figure out 'Get Back' and he's shown me little bits and pieces of it and it's great, I love it, I must say because it's how it was. It just reminds me of – even though we had arguments, like any family – we loved each other, you know, and it shows in the film
It's a very warm feeling, And it's amazing just being backstage with these people, making this music that turned out to be good".
The film has been given an Irish release date of August 21st, 2021, however that is subject to change given the pandemic.