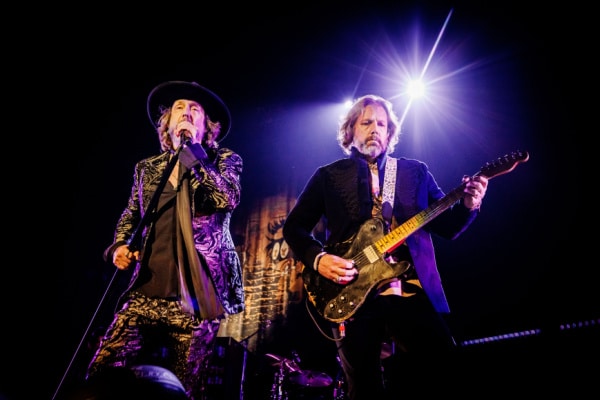 Would you like to listen to the article instead of reading it?
The Black Crowes have shared a previously unreleased recording of Memphis soul track '99 Pounds'.
Written by Don Bryant and recorded by Ann Peebles, '99 Pounds' is one of 14 songs previously unreleased, which will feature on the upcoming Black Crowes's box set for their sophomore album The Southern Harmony And Musical Companion.
This track originally featured on Peebles' 1972 album, 'Straight From The Heart'. Check out this latest recording below.
Available via 4LP, 3CD, 2 CD, and 1LP formats, the box set will be released on December 15 via American Recordings/UMe.
You can also pre order this box set here.
Fans will be also able to get their hands on a limited-edition "Remedy" Lyric T-shirt or Trucker Hat will also be available as Fan Packs bundled with the 1LP, which you can pre order via the official Black Crowes store.
A super deluxe digital audio will also be available, a must for all Black Crowes fans out there!
The Black Crowes Box Set Track list
Check out the track list for this special Black Crowes box set below.
Sting Me (Side A)
Remedy (Side A)
Thorn In My Pride (Side A)
Bad Luck Blue Eyes Goodbye (Side A)
Sometimes Salvation (Side A)
Hotel Illness (Side B)
Black Moon Creeping (Side B)
No Speak No Slave (Side B)
My Morning Song (Side B)
Time Will Tell (Side B)
Back in 2021, a trailer for the band's reunion film was also released, celebrating their 30th anniversary.
This comeback tour featured band members Chris & Rich Robinson, and bassist Sven Pipien.
More on this from Nova here.