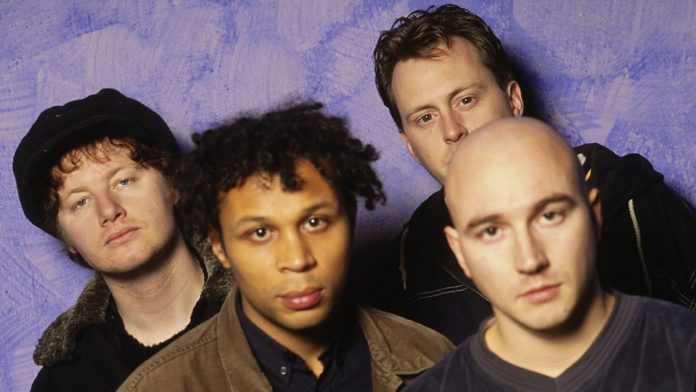 Members of the Boo Radleys are to reunite next year and perform at the Shiiine on Weekender festival.
Simon 'Sice' Rowbottom will join up with the original rhythm section of Tim Brown and Rob Cieka for the festival at Butlins Minehead in November 2021. The reunion is happening under the name of 'Sice Boo and The Radleys'.
Guitarist and songwriter for the band, Martin Carr will not be re-joining the band for the performance. Carr was instrumental in the band as he wrote many songs including their biggest hit 'Wake Up Boo!'
The Boo Radleys formed in 1988. They were a British alternative rock band and were part of the britpop scene that dominated the 90s. Therock.ie recently complied a list of the top 10 britpop bands and you can read all about it here.
In 1999, the band broke up. In a statement from the time, they said "The Boo Radleys have gone their separate ways. They feel they have achieved everything they can as The Boo Radleys and are to pursue other projects. The decision was not an easy one, the band have been friends for almost 20 years and still hold a great love for one another."
"Tim, Bob, Sice and Martin would like to express their love and gratitude to their fans for their support over the last ten years. Boo! Forever."
Joining Sice Boo and The Radleys at Shiiine on are The Coral, Feeder, Steve Lamacq, Jackson Taylor Quarter, Republica, Asian Dub Foundation and many more. For any fans of British indie and britpop music, this festival has a great line up and caters to all with concerts, events, quizzes, pool parties, a comedy stage, performances from tribute bands and much more. For more information, click here.
Shiiine On Weekender is just another festival that has announced its line up ahead of a busy festival season in 2021. Download festival has announced their bill while it was plans for Glastonbury have been revealed.
Entertainment lawyer, Ben Challis who has represented the festival for 26 years has said work on the festival will begin in March next year.
"For 2021 we will have to start building in March, or the end of March because it's a big festival and it takes a lot to build, and no one wants to do a 'light Glastonbury'. He went on to add "The plan would be to rebook the 2020 bill, it will move everything, including our 50th-anniversary celebration to 2021."
Glastonbury founder, Michael Eavis has been discussing the idea of implementing massive testing arrangements in case there isn't a vaccine available by next summer. "The testing is going so well now, there could be massive testing arrangements. Do we want to test 200,000 people three times – when they leave their home, when they're halfway here, and when they get to the [festival] gate – so that we're clear of COVID". To read more about Glastonbury next year, click here for Radio Nova's report here.
With reunions and line ups announced, the 2021 festival season promises to be an exciting one.