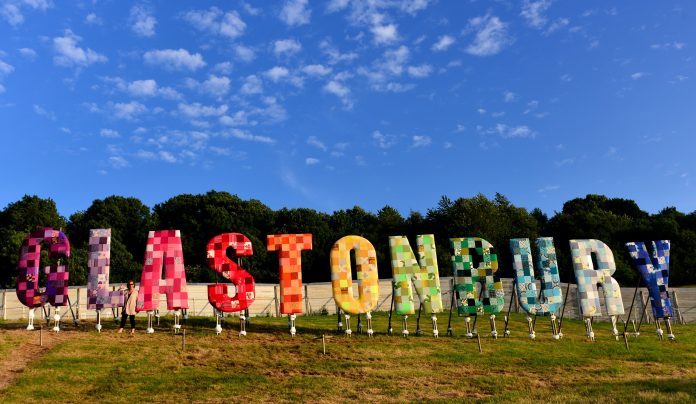 Glastonbury founder Michael Eavis has hinted that there may be huge infrastructure put in place to test for the Coronavirus at the 2021 edition of the festival.
If the pandemic is still happening next year, Eavis wants to put "massive testing arrangements" in place to ensure that the festival can go ahead.
"The testing is going so well now, there could be massive testing arrangements. Do we want to test 200,000 people three times – when they leave their home, when they're halfway here, and when they get to the [festival] gate – so that we're clear of COVID" said Eavis.
Last August, Eavis and Glastonbury co-organiser, Emily Eavis discussed the likelihood of Glastonbury happening next year. "For those who have been asking, we have no plans to move next year's Glastonbury to September 2021 – we're still very much aiming for June" said Emily in a tweet.
Michael Eavis has previously said "500 people is ok isn't it. But my job, 250,000 altogether is too many people I suppose isn't it really. I'm still hoping I'm going to be running next year and I'm going to be moving heaven and earth to make sure that we do."
Eavis' sentiments about massive testing for festivals echoes what Reading and Leeds festival boss, Melvin Benn said about the future of festivals. "We don't need a vaccination because we can work through the problem with a really good testing regime" said Benn.
He went on to add "It will probably be the government's version of the Full Capacity Plan, which is even bigger than what mine was. There will be some sort of test. By the time August 2021 comes around, it will take 10 minutes. You can see the kids outside doing it – who can neck a pint quickest, who can do a test quickest?"
The massive testing arrangements mentioned by Eavis shows how motivated he is to have the festival happen next year. Eavis was speaking testing at the Wells festival of Literature. He was also promoting the recently released 'Glastonbury 50' book.
The book includes testimonies from the Eavis family and many pictures of the festival. Jay-Z, Dolly Parton, Chris Martin, Noel Gallagher and many more have also made contributions to the book.
At the festival of Literature, Eavis was asked who he wants to play at the festival. "I would like to get Fleetwood Mac to come, actually. So that's my one wish, I would say". He added that the festival talks to the Mac every year about performing "but it's never quite right, or the money's not right". 
Eavis also joked that he is "probably a bit of a farmer when it comes to paying the fees". The 2020 edition was supposed to see performances from Kendrick Lamar, Paul McCartney and Taylor Swift. Irish acts such as Fontaines D.C. and Sinéad O'Connor were also due to play at Worthy Farm.
The lineup or exact dates for the 2021 festival have not been announced yet but it is expected that some of the acts booked for 2020, will play in 2021.