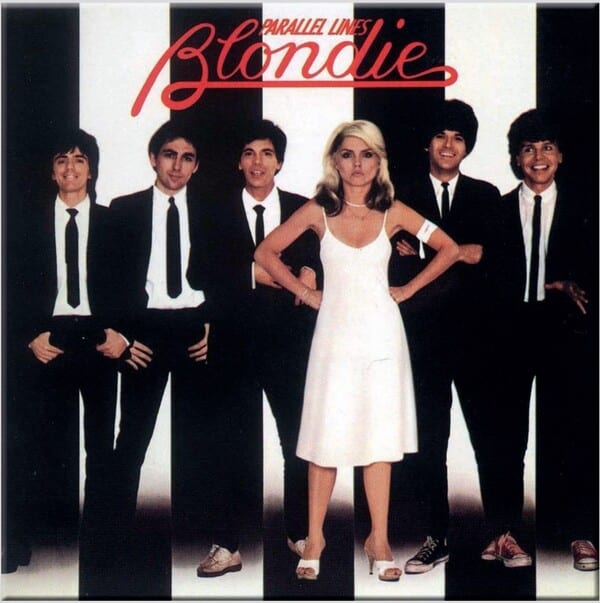 Tonight (December 1st) on the world famous Classic Album at Midnight on Radio Nova we're playing Blondie's Parallel Lines.
The album is presented in full with no commercials or interruptions.
Blondie's first two albums – 1976's Blondie and 1977's Plastic Letters – had failed to impact the US charts while winning over a cult of fans in the UK. Their third album, 1978's Parallel Lines, would see the band finally crack their own country while propelling them to international stardom.
The band's first two albums were very much products of the New York punk scene, pulling influences from surf rock and 1960s girl groups with buzzsaw tracks that rarely lasted more than three minutes. Parallel Lines saw Blondie develop a more commercial sound with the aid of producer Mike Chapman. Frontwoman Debbie Harry was initially unenthusiastic about working with Chapman, feeling the band were selling out, but the producer won her over in the studio.
Chapman was frustrated by the band's lack of professionalism and their mediocre musical ability. Aside from Frank Infante, whom he called "an amazing guitarist," Chapman was forced to spend significant time helping the band develop their musical talents.
A sign of how far Chapman took Blondie away from their scaled down punk aesthetic was the appearance of King Crimson guitarist Robert Fripp on Fade Away and Radiate. The idea of a prog rock musician collaborating with a punk rock band had been unthinkable prior to that point.
Similarly, with smash hit single Heart of Glass Blondie became the first punk group to embrace the sound of disco. Elsewhere reggae influences can be heard. As Chapman put it, "I didn't make a punk album or a New Wave album with Blondie. I made a pop album."
The original release of Parallel Lines contained 12 tracks. On Side A were Hanging on the Telephone; One Way or Another; Picture This; Fade Away and Radiate; Pretty Baby; and I Know But I Don't Know. On Side B were 11:59; Will Anything Happen?; Sunday Girl; Heart of Glass; I'm Gonna Love You Too; and Just Go Away.
Parallel Lines was released on September 23rd, 1978. It immediately built on Blondie's prior success in the UK by debuting at number 13 before making its way to the top of the UK album chart. It would become the UK's biggest selling album of 1978 and go on to spend a total of 106 weeks in the top 100. Two songs from the album – Heart of Glass and Sunday Girl – topped the UK singles chart, while Hanging on the Telephone reached number 5 and Picture This number 12. In the US Parallel Lines reached number 6 on the Billboard chart, finally winning over an American audience.
Critics were equally won over, with American music writers in particular hailing it as a giant step forward for Blondie. It currently sits at number 140 on Rolling Stone's list of the 500 greatest albums of all time, and number 45 on NME's same list.
Parallel Lines was reissued in 2001 with four bonus tracks and in 2008 as a deluxe collector's edition for its 30th anniversary. Tonight you can hear the album in its original form as we take you back to 1978, when punk went pop.