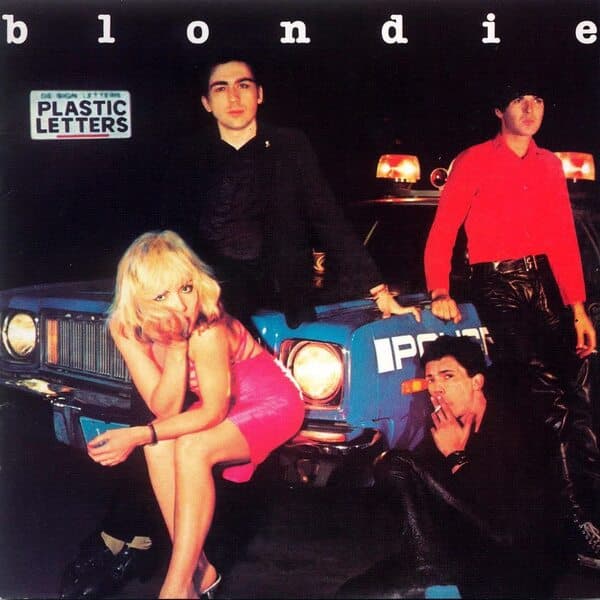 Tonight (September 5th) on the world famous Classic Album At Midnight on Radio Nova we're playing Blondie's Plastic Letters in full on vinyl, courtesy of The Record Hub.
The album is presented in full with no commercials or interruptions.
Blondie had arrived on New York's burgeoning punk/New Wave scene in the mid-70s, but their self-titled 1976 debut album failed to make much of an impact in the US. It fared much better in the UK. While in the US punk was largely relegated to local scenes like New York, Detroit and Cleveland, in the UK it infiltrated the mainstream. A tour supporting David Bowie and Iggy Pop helped raise their profile considerably.
In 1977 the band returned to the studio to work on their second album, Plastic Letters. Like their debut, Plastic Letters saw Blondie evoke 1960s surf rock and girl groups. Producer Richard Gottehrer returned, implementing the razor-sharp, raw production style of Blondie's 1976 debut. It would be his final album with the band, and subsequent releases are noticeably lacking in the punk rock rawness of his production.
With the band yet to embrace the disco and hip hop influences that would see them finally penetrate the US charts, Blondie maintain a punk vibe on Plastic Letters. Musically it has much in common with early B-52s records, especially in its more surf rock influenced tracks. There's a hint of the poppiness to come in the album's hit single Denis, a cover of a 1963 single by Doo-Wop group Randy & the Rainbows.
Debbie Harry's vocals were backed by Chris Stein (guitar and bass guitar, taking over the latter from departed bassist Gary Valentine, whose presence remains on the record through single (I'm Always Touched by Your) Presence, Dear), James Destri (keyboards and backing vocals) and Clem Burke (drums and backing vocals). Blondie's future permanent bassist Frank Infante also contributes some playing here, though he wasn't an official member of the band at that stage.
Plastic Letters sees Blondie tear through 13 tracks, most of which come in well under three minutes.
On Side A are Fan Mail; Denis; Bermuda Triangle Blues (Flight 45); Youth Nabbed as Sniper; Contact in Red Square; (I'm Always Touched by Your) Presence, Dear; and I'm on E.
Side B gives us I Didn't Have the Nerve to Say No; Love at the Pier; No Imagination; Kidnapper; Detroit 442; and Cautious Lip.
An early version of Plastic Letters with a different tracklist was released in Japan in December, 1977, with the official release coming in February 1978. As with their debut album, Blondie's follow-up failed to make its mark in the US but proved a hit in the UK, where it peaked at number 10 on the album chart. Its two singles – Denis and (I'm Always Touched by Your) Presence, Dear – reached number two and number 10 respectively in the UK.
The album was reissued in 1994 with two bonus tracks – Poets Problem and an alternative version of Denis – and again in 2001 with four bonus tracks – Poets Problem, Scenery, a live version of Detroit 442 and an early demo of Heart of Glass, then known as Once I Had a Love (aka The Disco Song).
We're keeping it old school by playing the original release on vinyl. Tune in at midnight to hear Plastic Letters in full without interruption.