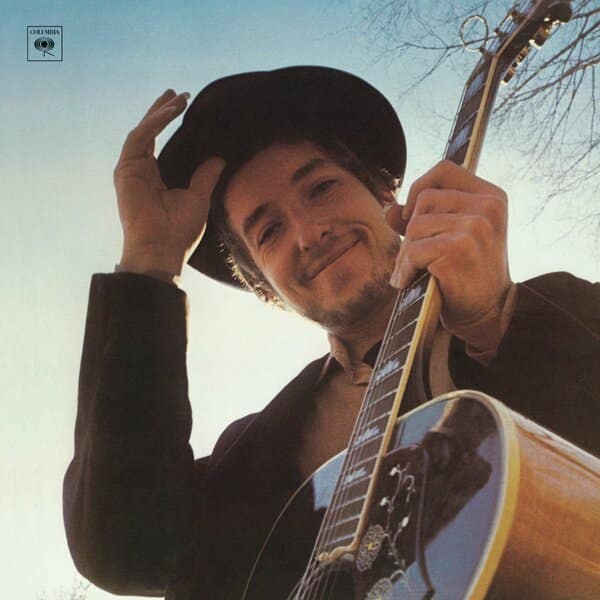 Tonight (January 24th) on the world famous Classic Album at Midnight on Radio Nova we're playing Bob Dylan's Nashville Skyline.
The album is presented in full with no commercials or interruptions.
In the late 1960s Bob Dylan began to embrace country music. A new generation of country stars like Kris Kristofferson, Johnny Cash and Willie Nelson were winning over young audiences with their rebellious ways and rock crossover appeal. Their influence had crept into Dylan's seventh and eighth albums – Blonde on Blonde and John Wesley Harding – before fully manifesting itself on 1969's Nashville Skyline.
Having upset his core folk audience by going electric, Dylan was now willing to alienate the rock fans he had won over by dabbling in what was viewed as the square and conservative world of country music. Even Dylan's voice had grown softer, having quit smoking.
But there's nothing square or conservative about Nashville Skyline. Dylan brings his beatnik ways to country music, laying the foundations for his 1970s albums and inspiring a new generation of young musicians to examine country songs as a delivery method for their messages. Alternative country stars like Gram Parsons, Townes Van Zandt and Emmylou Harris would benefit greatly from the attention Dylan brought to the genre.
Named after the country music capital, Nashville Skyline sees Dylan enlist the aid of top country musicians to fashion his new sound. Johnny Cash famously duets on Girl from the North Country, while country luminaries like Norman Blake (guitar, dobro), Fred Carter Jr (guitar), Charlie Daniels (bass, guitar), Pete Drake (pedal steel guitar), Charlie McCoy (guitar, harmonica) and Bob Wootton (electric guitar) contribute throughout.
In its original release Nashville Skyline features 10 tracks. On Side A are Girl from the North Country; Nashville Skyline Rag; To Be Alone with You; I Threw It All Away; and Peggy Day. Side B gives us Lay Lady Lay; One More Night; Tell me That It Isn't True; Country Pie; and Tonight I'll Be Staying Here with You.
Released on April 9th, 1969, Nashville Skyline proved one of Dylan's most commercially successful albums. An appearance on The Johnny Cash Show helped promote the album to an audience of country fans, winning Dylan an entirely new fanbase. The album reached number 3 on the Billboard chart in the US and topped the UK album chart.
Released as a single, Lay Lady Lay would become one of Dylan's most popular songs, peaking at number 5 on the UK singles chart and number 7 on the US Billboard chart. The song was originally intended for the soundtrack of the film Midnight Cowboy but Dylan failed to meet the deadline for inclusion. In archive tapes unearthed last year, Dylan revealed that the song was written for Barbra Streisand.
Nashville Skyline was warmly embraced by critics, won over by Dylan's latest change of musical direction. Rolling Stone's Paul Nelson called it "a deep, humane, and interesting statement about being happy," and suggested it might be Dylan's best album.
Is it Dylan's best album? That's for you to decide. We certainly consider it a classic, which is why we'll be playing it in full at midnight tonight.