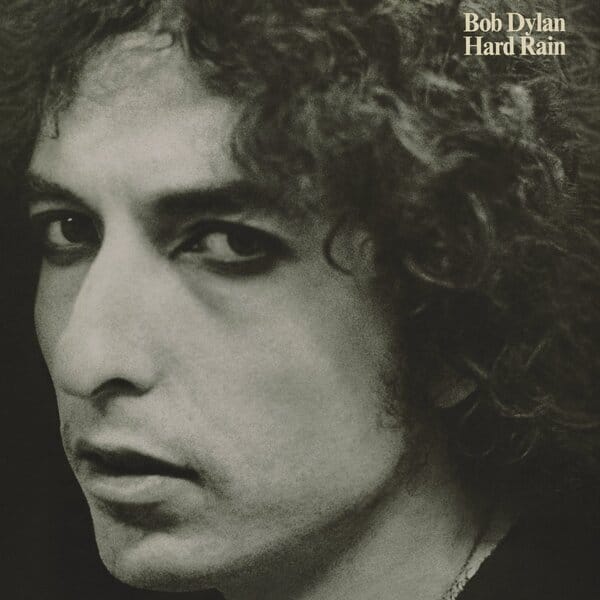 Tonight (August 22nd) on the world famous Classic Album At Midnight on Radio Nova we're playing Bob Dylan's 1976 live album Hard Rain in full on vinyl, courtesy of The Record Hub.
The album is presented in full with no commercials or interruptions.
His sixth album in a two and a half year period, Hard Rain arrived during a prolific period of Dylan's career. Dylan had begun 1976 by releasing Desire, one of his most commercially successfully albums at that point. From autumn of 1975 to summer of 1976, Dylan was on the road with his two-legged tour The Rolling Thunder Revue.
The show saw Dylan share the stage with a wealth of rock and folk talent including Joan Baez, Roger McGuinn, Ramblin' Jack Elliot, T-Bone Burnett, Kinky Friedman, David Mansfield and Mick Ronson. Dylan claims he organised the show as a way of cheering up America in the wake of Vietnam and Watergate.
On May 23rd, 1976, Dylan and his all-star show gave their penultimate performance of the tour at Hughes Stadium in Fort Collins, Colorado. Both audio and video of the show were recorded, leading to Hard Rain the album and a TV concert special broadcast on NBC. Four tracks on the album – I Threw It All Away, Stuck inside of Mobile with the Memphis Blues Again, Oh, Sister and Lay, Lady, Lay – were taken from an earlier performance recorded on May 16th at Fort Worth, Texas.
Columbia Records released Hard Rain on September 13th, 1976. The TV special aired the same day on NBC but failed to attract a significant audience despite being Dylan's first major TV special. Dylan had even submitted to a rare lengthy interview with TV Guide to promote the special.
Hard Rain boasts nine tracks. On Side A are Maggie's Farm; One Too Many Mornings; Stuck Inside of Mobile with the Memphis Blues Again; Oh, Sister; and Lay, Lady Lay. Side B consists of Shelter from the Storm; You're a Big Girl Now; I Threw It All Away; and Idiot Wind.
Dylan plays guitar during the show, with a star-studded backing band of Gary Burke (drums), T-Bone Burnett (guitar, piano), David Mansfield (guitar), Scarlet Rivera (strings), Mick Ronson (guitar), Steven Soles (guitar, backing vocals), Rob Stoner (bass, backing vocals), Joan Baez (guitar, backing vocals) and Howard Wyeth (drums, piano).
Perhaps burnt out by Dylan's prolific output at the time, critics were largely unenthusiastic about Hard Rain on its release. Rolling Stone's Janet Maslin said it "seemed to come at a time when the Rolling Thunder Revue, so joyful and electrifying in its first performances, had just plain run out of steam."
In hindsight however, Hard Rain stands as an important historical document of this era of Dylan's career. Interest in the album has grown since the 2019 Netflix release of Martin Scorsese's pseudo-documentary film Rolling Thunder Revue: A Bob Dylan Story.
Scorsese's film chronicles the Rolling Thunder Review tour and features interviews with most of the surviving key players. The movie also includes fictional characters played by the likes of Sharon Stone and Michael Murphy, with the lines so blurred between truth and fiction that even Dylan seems to have trouble telling them apart.
While The Rolling Thunder Review has been heavily documented through Dylan's ongoing bootleg series in the decades since, on its release Hard Rain represented most fans' first experience of the legendary tour. You can hear it in full at midnight tonight on Radio Nova in association with The Record Hub.