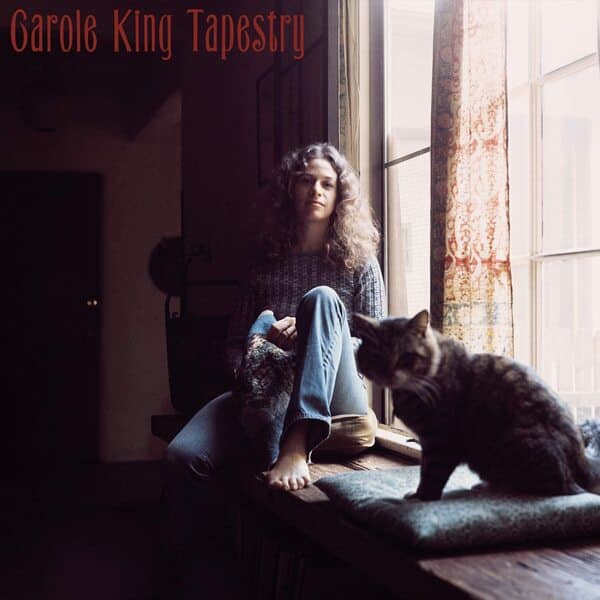 Tonight (February 10th) on the world famous Classic Album at Midnight on Radio Nova we're playing Carole King's Tapestry.
The album is presented in full with no commercials or interruptions.
Born Carol Klein in New York City in 1942, Carole King entered the world of music as a teenager, recording demos with Paul Simon and releasing her first single while still in High School. In college she met Gerry Goffin, to whom she was wed at 17. The pair began a musical partnership, writing songs in the evening after work.
The couple quit their day jobs when one of their compositions, Will You Love Me Tomorrow, became a number one hit for The Shirelles, the first black girl group to top the US chart.
Throughout the 1960s, King and Goffin became a much sought after songwriting duo, creating hits for the likes of Aretha Franklin, Dusty Springfield and The Monkees. King continued to record her own singles but chart success eluded her. By the end of the decade King was divorced and moved to the California singer-songwriter hub of Laurel Canyon to pursue her solo career.
Her 1970 debut Writer saw her collaborate with James Taylor. Though praised by critics, Writer could only reach number 84 on the Billboard chart.
With some help from Taylor and Joni Mitchell, King entered A&M Recording Studios' Studio B in January 1971 to record her second album, Tapestry. Taylor again contributed acoustic guitar and backing vocals, with Mitchell providing guest backing vocals on King's recording of Will You Love Me Tomorrow?. Many of the session musicians were also performing on Taylor's album Mud Slide Slim and the Blue Horizon at the time.
Two of the songs on Tapestry had previously been hits for other artists – You Make Me Feel Like) A Natural Woman (Aretha Franlin) and Will You Love Me Tomorrow? (The Shirelles) – but sound very different in King's stripped down versions. Both those songs had been co-written with Goffin, as was Smackwater Jack. Two songs – It's Too Late and Where You Lead – were co-written with Toni Stern, while the rest of the album was composed solely by King.
In its original release, Tapestry features 12 tracks. On Side A are I Feel the Earth Move; So Far Away; It's Too Late; Home Again; Beautiful; and Way Over Yonder. On Side B are You've Got a Friend; Where You Lead; Will You Love Me Tomorrow?; Smackwater Jack; Tapestry; and (You Make Me Feel Like) A Natural Woman.
Released on February 10th, 1971, Tapestry became an overnight success, topping the US album chart for 15 consecutive weeks. Between April 10th, 1971 and January 15th, 1977, the album spent 302 consecutive weeks on the Billboard 200, a feat unsurpassed by a female artist until Adele's 21 in 2017. With more than 25 million worldwide sales, it would become one of the most successful albums of all time. It's Too Late and I Feel the Earth Move both spent five weeks atop the US singles chart.
At the 1972 Grammies, Tapestry won Album of the Year and Best Pop Vocal Performance, Female, while It's Too Late was named Record of the Year and You've Got a Friend scooped the Song of the Year prize. Rolling Stone ranks Tapestry at number 25 on its list of the 500 greatest albums of all time.
You can hear Carole King weave her Tapestry at midnight tonight on Radio Nova.