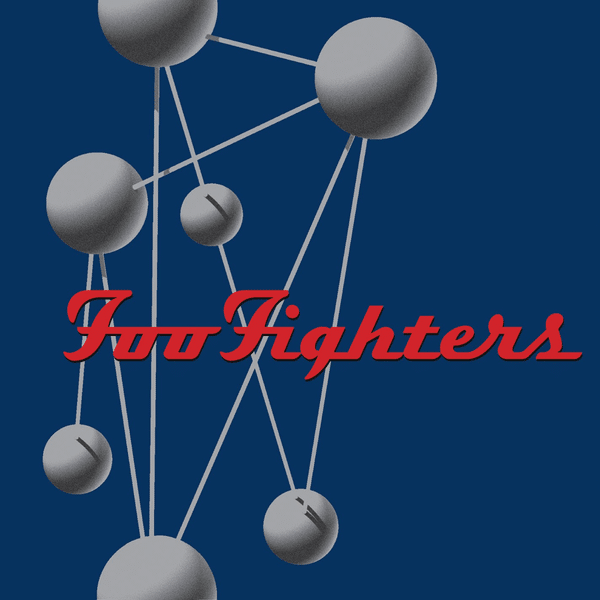 Tonight (December 2nd) on the world famous Classic Album at Midnight on Radio Nova we're playing Foo Fighters' The Colour and the Shape.
The album is presented in full with no commercials or interruptions.
While drumming with Nirvana, Dave Grohl would write his songs, but overawed by Kurt Cobain's songwriting, he kept them to himself. Following Cobain's death in 1994, Grohl received offers to continue drumming with other bands but decided to follow his songwriting path instead.
In October 1994 Grohl recorded his first album under the name Foo Fighters. Originating as a one-man band, Grohl recruited musicians, initially for live shows but then joining him in the studio for Foo Fighters' second album, 1997's The Colour and the Shape.
Joining Grohl in the original Foo Fighters lineup were guitarist Pat Smear, bassist Nate Mendel, and drummer William Goldsmith.
Where Grohl's first Foo Fighters album reflected his grunge roots, for the followup he wanted to move in a more classic rock direction.
Most of the album was written during the band's 18-month tour across 1995 and '96.
According to Mendel, Grohl would come up with a riff and basic song structure for each track, with the band fleshing out their parts around this skeleton.
Seeking a more polished sound, Grohl hired producer Gil Norton, whose work with the Pixies he greatly admired. A perfectionist, Norton worked the band to their bones, insisting than Mendel improve his musical skills. As such it took several months to record the album, beginning at Bear Creek studios in Washington in November 1996 and wrapping the following February at Hollywood's Grandmaster Records.
Unhappy with Goldsmith's drumming, Grohl rerecorded his contributions himself. When Goldsmith learned of this he decided to quit the band.
Where Grohl's first Foo Fighters album featured lyrics he described as "nonsense," on The Colour and the Shape he was encouraged by Norton to mine his experiences. Many of the songs on the album reflect Grohl's failed marriage to Jennifer Youngblood, and Grohl has said he found such personal songwriting therapeutic.
In its original release, The Colour and the Shape features 13 tracks – Doll; Monkey Wrench; Hey, Johnny Park!; My Poor Brain; Wind Up; Up in Arms; My Hero; See You; Enough Space; February Stars; Everlong; Walking After You; and New Way Home.
The Colour and the Shape was released on May 20th, 1997. It cracked the Top 10 in several countries including Ireland, the US and UK. Monkey Wrench, Everlong and My Hero were released as singles and became popular on MTV. A fourth track from the album, Walking After You, was released as a single in 1998 after appearing on the soundtrack of The X-Files Movie.
The album was warmly received by critics, many of whom had been dubious regarding Grohl's post-Nirvana career. Melody Maker called it "a great rock album at a time when great rock albums are viewed with increasing suspicion."
If you want to hear a great rock album tune into Radio Nova at midnight tonight when we'll be playing The Colour and the Shape without interruptions.