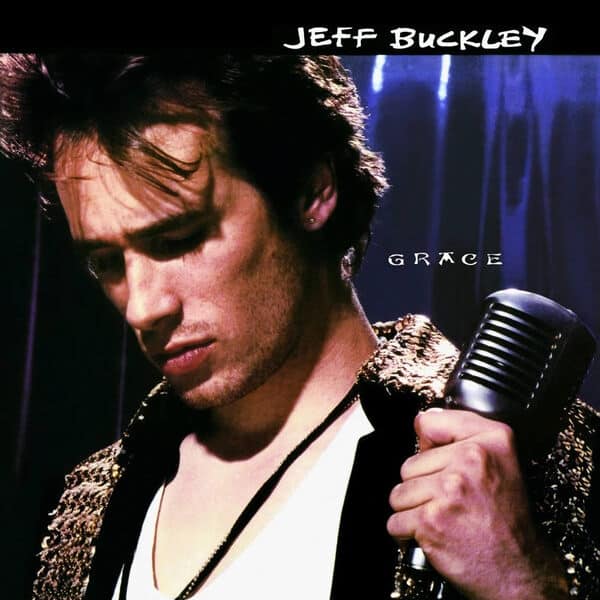 Tonight (August 24th) on the world famous Classic Album At Midnight on Radio Nova we're playing Jeff Buckley's Grace.
The album is presented in full with no commercials or interruptions.
Some artists aren't truly appreciated until after their passing. That's certainly the case with Jeff Buckley and his 1994 album Grace.
Released by Columbia Records on August 23rd, 1994, Grace failed to find an audience. The album received mixed reviews from critics at the time, who may have compared Buckley's debut unfavourably to the music of his father, singer-songwriter Tim Buckley.
Three years later, Buckley would be dead at the age of 30, victim of an accidental drowning in the Mississippi River. Grace would be the only album he released while alive, with Sketches for My Sweetheart the Drunk, an album of outtakes and demos released a year after his passing.
While Buckley failed to see much in the way of success while alive, in the years after his passing he began to develop a cult following. Much of this is down to the popularity of the cover of Leonard Cohen's Hallelujah that features on Grace.
Buckley's take on Cohen's song is one of those rare covers that outshines the original in popularity. In the late '90s it began to appear in numerous movies and TV shows including The West Wing, The OC, House and One Tree Hill, introducing Buckley and Grace to an audience that likely wouldn't have stumbled across the artist and his defining album otherwise. Ask the average person now and they would probably tell you Buckley wrote Hallelujah rather than Cohen.
Like the cover of James Shelton's Lilac Wine also found on the album, Buckley's Hallelujah sees him break down the original song, turning it into a whispery ballad perfect for late night listening.
While many artists with famous parents benefit from nepotism, that wasn't the case with Buckley, whose parents divorced before his birth. He claimed to have only met his father Tim once, when he was eight years old. Tim would pass away even younger than his son, at 28 from a drug overdose in 1975 when Jeff was nine years old.
Buckley initially went out of his way to disassociate himself from his father, going by the name of Scott Moorhead for many years. But Jeff seemed to inherit his father's knack for composing a dreamy ballad, along with his guitar skills.
On Grace, Buckley plays guitar, keyboards, dulcimer and percussion. His backing band for the album includes Karl Berger (strings), Mick Grondahl (bass), Loris Holland (organ), Michael Tighe (guitar) and Matt Johnson (drums, vibraphone).
The original release of Grace features 10 tracks – Mojo Pin; Grace; Last Goodbye; Lilac Wine; So Real; Hallelujah; Lover, You Should've Come Over; Corpus Christi Carol; Eternal Life; and Dream Brother.
An extended version of the album released in 2004 saw Buckley win over a new generation of fans. A 2005 poll by Q magazine ranked Grace as the 13th greatest album of all time, while in 2006 Mojo named Grace the "Number One Modern Rock Classic of All Time."
Grace has many celebrity fans, including actor Brad Pitt who once said "Like the best of films, or the best of art, there's something going on underneath, and there's a truth there. And I find his stuff absolutely haunting. It just… it's under my skin."
You can let Jeff Buckley's Grace get under your skin at midnight tonight on Radio Nova.