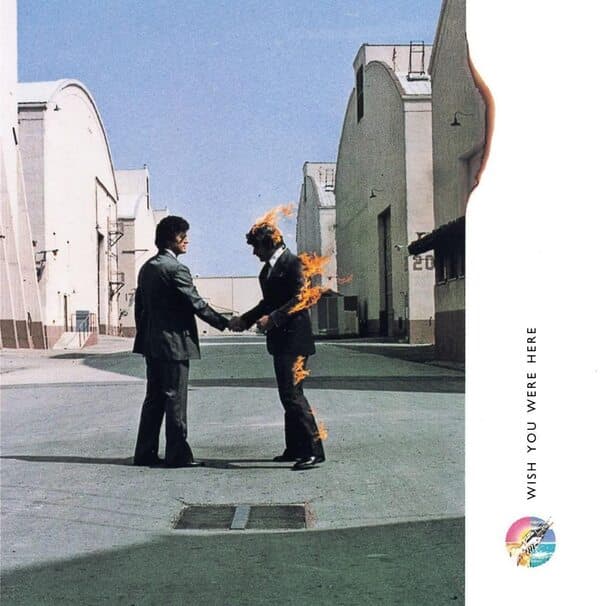 Tonight (September 8th) on the world famous Classic Album at Midnight on Radio Nova we're playing Pink Floyd's Wish You Were Here.
The album is presented in full with no commercials or interruptions.
Given the runaway success of their 1973 album The Dark Side of the Moon, anticipation was high for Pink Floyd's follow-up.
The band's ninth studio album, 1975's Wish You Were Here was initially conceived while Pink Floyd were touring Europe in 1974. Three songs that would feature on the album – Sheep, Dogs and Shine On You Crazy Diamond – were premiered on the tour.
Like The Dark Side of the Moon, Wish You Were Here is a concept album. Written entirely by bassist Roger Waters, the album's lyrics criticise the music industry, reflect on the fractured relationship of the band members and pay tribute to founding member Syd Barrett.
Shine On You Crazy Diamond, the 26+ minute epic that opens and closes the album, is a love letter to Barrett, who quit the band in the late 1960s due to mental health issues. The album's title track similarly nods to Barrett's absence. Welcome to the Machine and Have a Cigar are scathing attacks on the music industry, reflecting Pink Floyd's relationship with their record label EMI.
Pink Floyd spent seven months recording Wish You Were Here at London's iconic Abbey Road Studios, with sessions lasting from January until July 1975. Waters described the sessions as "torturous."
Guitarist David Gilmour found himself in something of an existential malaise following the success of The Dark Side of the Moon.
"It was a very difficult period I have to say," he reflected in a 1992 interview. "All your childhood dreams had been sort of realised and we had the biggest selling records in the world and all the things you got into it for. The girls and the money and the fame and all that stuff it was all … everything had sort of come our way and you had to reassess what you were in it for thereafter, and it was a pretty confusing and sort of empty time for a while."
Wish You Were Here was released with five tracks (12 if you include all nine parts of Shine On You Crazy Diamond). On Side A are Shine On You Crazy Diamond (Parts I-V) and Welcome to the Machine, while on Side B are Have a Cigar; Wish You Were Here; and Shine On You Crazy Diamond (Parts VI-IX).
Wish You Were Here was released on September 12, 1975 in the UK. With a quarter of a million copies pre-booked, the album went straight to number one in the UK. In the US close to a million copies were on pre-order, with the album topping the US chart in its second week of release. It was the band's fastest selling album ever.
On its release, reviews were mixed. Many critics described it as ponderous and lacking imagination. In the decades since it's been reassessed and is now considered one of the greatest albums of all time. Rolling Stone rank it at 264 on their list of the 500 greatest albums of all time. Listeners of German radio station WDR2 voted it their favourite album of all time. Band members David Gilmour and Richard Wright have both named it their favourite album.
Like most of Pink Floyd's albums, Wish You Were Here is best experienced through headphones late at night. You can listen to it any way you fancy at midnight tonight on Radio Nova.