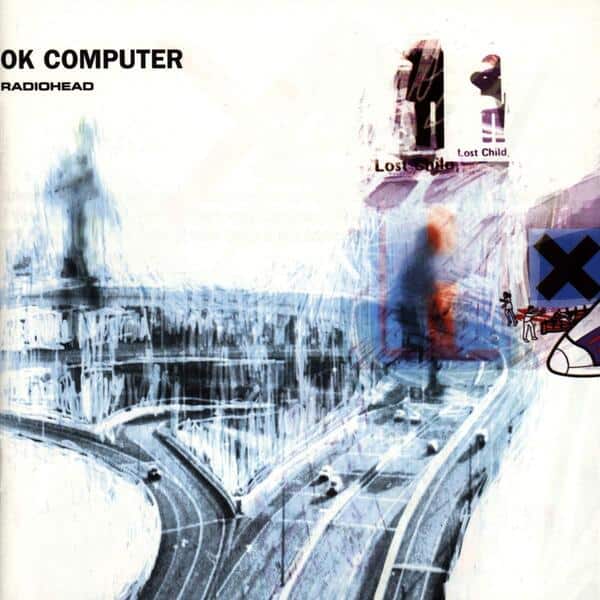 Tonight (February 14th) on the world famous Classic Album at Midnight on Radio Nova we're playing Radiohead's OK Computer.
The album is presented in full with no commercials or interruptions.
Following their introspective and downbeat second album, 1995's The Bends, Radiohead wanted to move in a more upbeat direction for their third album. Frontman Thom Yorke said he wanted to avoid making "another miserable, morbid and negative record."
The foundation for what would become OK Computer was laid when they recorded a track, Lucky, for Brian Eno's charity compilation The Help Album. Lucky was recorded in just five hours with engineer Nigel Godrich, and the band felt good about their work with Godrich.
The band decided to self-produce OK Computer with Godrich. In July 1996 they began rehearsing and recording at their Canned Applause Studio in Oxfordshire. After struggling to get their ideas on tape, the band set off on a US tour with four new songs added to their repertoire. While in the US they were approached by filmmaker Baz Luhrman, who wanted them to record a song for his film Romeo + Juliet. The result was Exit Music (For a Film), the first of OK Computer's tracks to be completed.
Using Exit Music as a template for the direction of OK Computer, Radiohead travelled to Bath in September and began recording at St Catherine's Court, a sprawling mansion with several rooms they would ultimately record in. Radiohead found they were able to work spontaneously, with many of Yorke's first takes making it onto the album, much of which was recorded live. Following mixing sessions at Abbey Road Studios in early 1997, the album was complete.
OK Computer sees Radiohead lay down the experimental sound that would shape much of their future output. Inspiration was drawn from jazz fusion, krautrock, Ennio Morricone, The Beatles and The Beach Boys.
OK Computer features 12 tracks: Airbag; Paranoid Android; Subterranean Homesick Alien; Exit Music (For a Film); Let Down; Karma Police; Fitter Happier; Electioneering; Climbing Up the Walls; No Surprises; Lucky; and The Tourist.
Released in the UK on June 16th and two weeks later in the US, OK Computer debuted at number one in the UK. It held that position for two weeks and would become the best selling album of the year in the UK, where it sold half a million copies in its first year. It's estimated to have sold a worldwide total of over seven million copies.
OK Computer drew high praise from critics. Mojo's Nick Kent predicted it would come to be seen as "the key album of 1997." The New Yorker's Alex Ross said Radiohead "pulled off one of the great art-pop balancing acts in the history of rock." Many critics compared OK Computer to '70s prog rock, but the band denied that movement was ever an influence.
In 1998 OK Computer won the Grammy Award for Best Alternative Music Album. It's now considered one of the most important albums of the 1990s and one of Radiohead's key works. Rolling Stone ranks it at number 42 on its list of the 500 greatest albums of all time.
You can hear OK Computer in full at midnight tonight on Radio Nova.