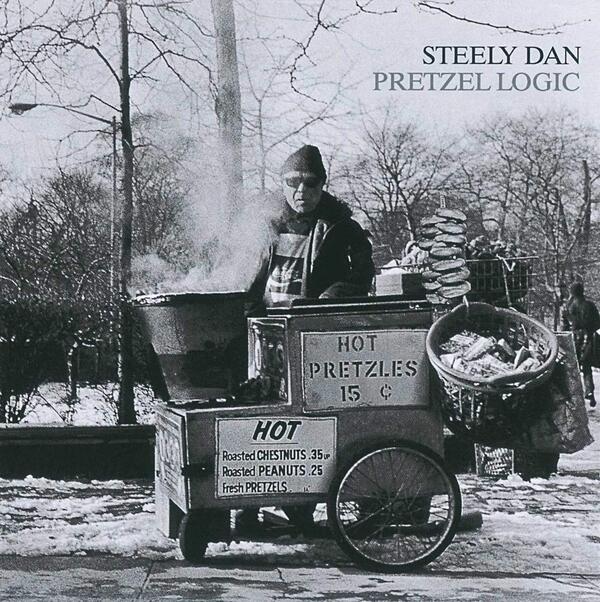 Tonight (February 20th) on the world famous Classic Album at Midnight on Radio Nova we're playing Steely Dan's Pretzel Logic.
The album is presented in full on vinyl with no commercials or interruptions, courtesy of The Record Hub.
Steely Dan was formed in 1971 by bassist/guitarist Walter Becker and keyboardist Donald Fagen, who had been writing songs and performing together in various bands since the late 1960s. Their 1972 debut album Can't Buy a Thrill produced two US hit singles in Do It Again and Reelin' in the Years. Original vocalist David Palmer quit during the recording of their follow-up Countdown to Ecstacy, with Fagen becoming the band's primary vocalist.
Unhappy with their second album's failure to reproduce the success of their debut, Becker and Fagen decided they would become the driving creative force behind the band, reducing the other members to little more than session musicians.
Drummer Jim Hodder found himself relegated to a backing singer when Jim Gordon and Jeff Porcaro (who would later form Toto) were brought in to play drums on Steely Dan's third album, Pretzel Logic. Guitarists Jeff "Skunk" Baxter and Denny Dias were joined by session strummers Ben Benay and Dean Parks. Other musicians brought in for the Pretzel Logic sessions included keyboardists Michael Omartian and David Paich, sax players Plas Johnson, Joerome Richardson and Ernie Watts, trumpeter Ollie Mitchell, trombonist Lew McCreary and bassists Wilton Felder and Chuck Rainey.
The album saw Becker transition from a bass player to lead guitarist, as he felt Rainey was a more talented bassist. "Once I met Chuck Rainey I felt there really was no need for me to be bringing my bass guitar to the studio anymore," he said.
Where their first two albums were heavily influenced by jazz, with lengthy tracks and jamming solos, Pretzel Logic saw Steely Dan move towards a more commercial format with shorter, more radio friendly songs. The influence of jazz is still present throughout, with the album featuring a cover of Duke Ellington's East St. Louis Toodle-Oo. Elsewhere Rikki Don't Lose That Number nods to Horace Silver's Song for My Father while Parker's Band is a tribute to legendary saxophonist Charlie Parker. With a Gun sees the band incorporate Country instrumentation.
Pretzel Logic features 11 tracks. On Side A are Rikki Don't Lose That Number; Night by Night; Any major Due Will Tell You; Barrytown; and East St. Louis Toodle-Oo. On Side B are Parker's Band; Through with Buzz; Pretzel Logic; With a Gun; Charlie Freak; and Monkey in Your Soul.
Released on February 20th, 1974, Pretzel Logic reached number eight on the US Billboard album chart. Rikki Don't Lose That Number became the band's best selling single, peaking at number four in the US. By 1993 the album had sold over a million copies.
Critics raved about Pretzel Logic on its release, with Down Beat magazine saying "there are no better rock recording groups in America, and damn few worldwide." NME voted Pretzel Logic the best album of 1974. Rolling Stone ranked it at number 386 on its 2012 list of the 500 greatest albums of all time.
We'll be spinning Pretzel Logic at midnight tonight on Radio Nova.