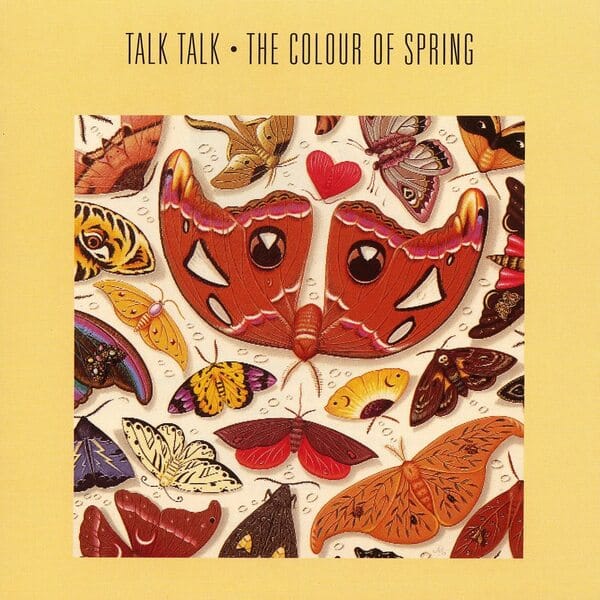 Tonight (February 24th) on the world famous Classic Album at Midnight on Radio Nova we're playing Talk Talk's The Colour of Spring.
The album is presented in full with no commercials or interruptions.
Formed in 1981 by Mark Hollis (vocals, guitar, piano), Lee Harris (drums), Paul Webb (bass) and Simon Brenner (keyboards), Talk Talk took their place at the forefront of the British synth-pop scene of the early '80s.
The group drew early comparisons with Duran Duran, for whom they opened on a 1981 tour. Both bands were heavily inspired by Roxy Music.
Talk Talk's 1982 debut album The Party's Over reached number 21 in the UK and spawned hit singles Today and Talk Talk. Their follow-up, 1984's It's My Life, was less successful but did produce two hit singles in the title track and Such a Shame.
With the departure of Brenner in 1983, keyboardist/producer Tim Friese-Greene became something of an unofficial member of Talk Talk, co-writing several tracks on It's My Life.
Rather than seek further commercial success, Talk Talk decided to move away from the synth-pop sound for their third album, The Colour of Spring.
Hollis and Friese-Greene took over as the primary creative force behind the band, co-writing all of the album's songs. Synths were largely replaced by pianos and organs, with guitars playing a greater role thanks to session musicians Robbie McIntosh and David Rhodes.
The band indulged in greater improvisation in the studio than they had on earlier albums, which would set the tone for their future recording method. Hollis cited Miles Davis and Jean-Paul Sartre as major influences on the album.
Talk Talk were backed up on the album by other musicians including organist Steve Winwood, bassists Danny Thompson and Alan Gorrie, harpist Gaynor Sadler, saxophonist David Roach, keyboardist Ian Curnow and percussionists Martin Ditcham, Morris Pert and Phil Reis. The album opener Happiness Is Easy features a children's choir from the school of Miss Speake.
The Colour of Spring features eight tracks: Happiness Is Easy; I Don't Believe in You; Life's What You Make It; April 5th; Living in Another World; Give It Up; Chameleon Day; and Time It's Time.
Despite shunning the more commercial, radio friendly sound of their earlier albums, Talk Talk scored their biggest selling album with The Colour of Spring.
Released on February 17th, 1986, the album cracked the UK Top 10, something which had eluded Talk Talk despite their success in much of continental Europe. Peaking at number eight, it remained on the UK album chart for a total of 21 weeks. In the US it would become the band's final album to enter the Billboard 200, peaking at number 58.
Released as a single, Life's What You Make It reached number 16 in the UK and was a Top 20 hit in several European countries including Ireland where it peaked at number 17. Living in Another World failed to crack the UK Top 40 but proved more successful on the continent.
We're remembering Mark Hollis, who passed away on February 25th, 2019, by playing The Colour of Spring in full at midnight on Radio Nova.