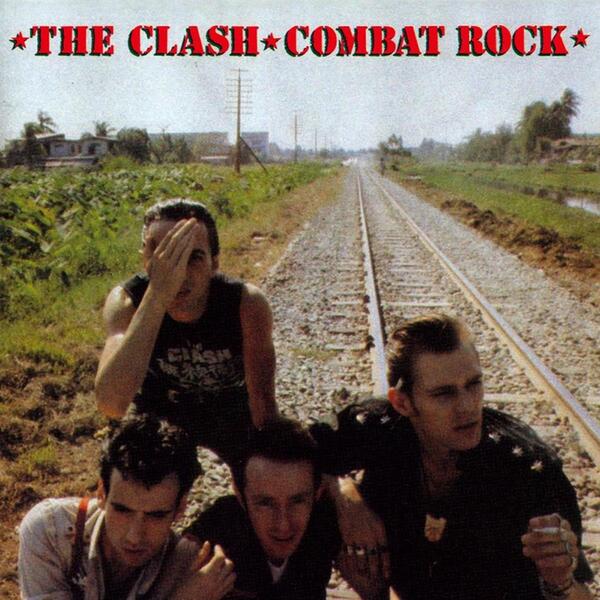 Tonight (January 12th) on the world famous Classic Album at Midnight on Radio Nova we're playing The Clash's Combat Rock.
The album is presented in full with no commercials or interruptions.
Formed in London in 1976, The Clash originally consisted of lead vocalist and rhythm guitarist Joe Strummer, lead guitarist and vocalist Mick Jones, bassist Paul Simonon and drummer Terry Chimes. Their self-titled 1977 debut album was at the forefront of the then revolutionary punk movement, but on their second album, 1978's Give 'Em Enough Rope, they began to expand their sound beyond the three minute riffs of punk. Drummer Topper Headon replaced Chimes and would become a part of the classic Clash lineup.
The Clash continued to evolve their sound on their third album, London Calling, incorporating reggae grooves. 1980's triple album Sandinista displayed a myriad of influences, incorporating funk, disco, reggae, rap, calypso and jazz into their punk sound.
Following Sandinista, Strummer began to grow dissatisfied with the band's direction and wished to return to the rawer sound of their early albums. Strummer fired their management team Blackhill Enterprises and reinstated their old manager Bernie Rhodes to help recapture the anarchic energy of their roots.
In 1981 The Clash began work on their fifth album, Combat Rock, initially in London, before returning to New York's Electric Lady Studios, where they had recorded Sandinista, at the end of the year.
With 18 songs recorded, the band debated whether to release a double album. Jones was in favour of this and wanted extended edits of the songs while the rest of the band preferred a return to their earlier shorter material. Jones lost out in the end, with a potential 18 song double album ultimately reduced to a 12 track single album.
Combat Rock is heavily influenced by the then popular New Wave movement, with a melancholy feel to some of the tracks. Rock the Casbah reflects the influence disco had on the band during their time in New York while several of the songs reference the Vietnam War. Red Angel Dragnet quotes Martin Scorsese's Taxi Driver, and the band would later appear as extras in Scorsese's 1982 film King of Comedy.
Combat Rock contains 12 tracks. On Side A are Know Your Rights; Car Jamming; Should I Stay Or Should I Go; Rock the Casbah; Red Angel Dragnet; and Straight to Hell. On Side B are Overpowered by Funk; Atom Tan; Sean Flynn; Ghetto Defendant; Inoculated City; and Death Is a Star.
Released on May 14th, 1982, Combat Rock reached number two in the UK and number seven in the US. With over a million copies sold, Combat Rock is The Clash's best selling album. Rock the Casbah was a hit single in the US with its video featuring heavily on the nascent MTV. Released as a single in 1982, Should I Stay or Should I Go failed to make an impact on the charts. In 1991 however it topped the UK charts, having been re-released to cash in on its appearance in a popular Levi's 501 commercial.
While some critics accused The Clash of selling out, most were impressed by Combat Rock. The Village Voice's Robert Christgau said the band was now working at a "higher level of verbal, musical, and political density." NME ranked it at number four on their best albums of 1982 list.
We'll be rocking the Casbah at midnight tonight on Radio Nova.