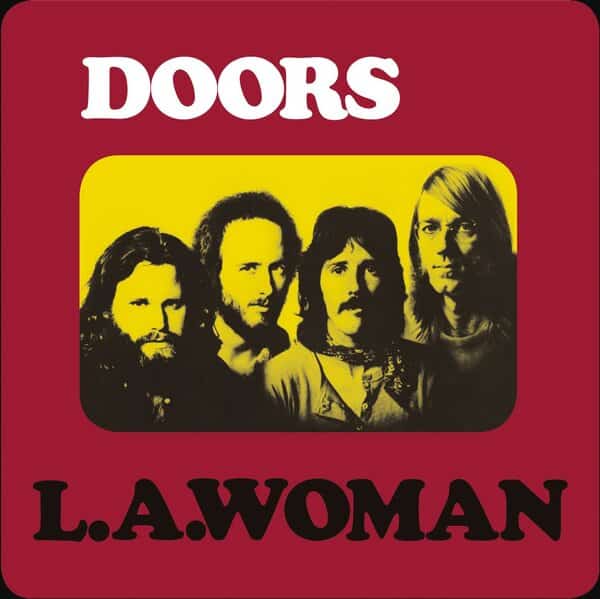 Tonight (November 16th) on the world famous Classic Album at Midnight on Radio Nova we're playing The Doors' L.A. Woman.
The album is presented in full with no commercials or interruptions.
The late 1960s was a tumultuous time for The Doors. They had become critically and commercially successful only to find their work disrupted by frontman Jim Morrison's charge of indecent exposure and profanity at a Miami concert in 1969. In September 1970 Morrison was convicted following a 16 day trial. He was sentenced to six months in prison but was able to remain free on a $50,000 bond.
With the trial over, Morrison joined up with the group and entered Los Angeles' Sunset Sound Recorders studio to begin work on a new album in November 1970.
The Doors decided to return to the simplified, straightforward sound of their earlier records. This rankled their long-time producer Paul A. Rothchild, who compared Love Her Madly to "cocktail music" and felt the band were regressing artistically. Combined with Morrison's refusal to show up for rehearsals, Rothchild quit, replaced by engineer Bruce Botnick.
With Botnick, the group reconvened to The Doors' Workshop, a makeshift studio they had set up at 8512 Santa Monica Boulevard. It was so makeshift in fact that Morrison recorded his vocals in a bathroom doorway.
The band were joined for the sessions by rhythm guitarist Marc Benno and Jerry Scheff, a bassist who had impressed Morrison with his work in Elvis Presley's backing band.
Most of L.A. Woman's songs would be composed on the spot through jamming sessions. The bulk of the album sees the band lean heavily into Blues, including a cover version of John Lee Hooker's Crawling King Snake. As the title suggests, lyrically L.A. Woman draws inspiration from life in the California metropolis.
In its original release, L.A. Woman features 10 tracks. On Side A are The Changeling; Love Her Madly; Been Down So Long; Cars Hiss by My Window; and L.A. Woman. On Side B are L'America; Hyacinth House; Crawling King Snake; The WASP (Texas Radio and the Big Beat); and Riders of the Storm.
L.A. Woman was released on April 19th, 1971. It peaked at number nine in the US where it spent 36 weeks on the Billboard 200, and reached number 28 in the UK. Released as singles, Love Her Madly and Riders on the Storm would become Top 20 hits in the US.
Critics reacted positively, with Rolling Stone branding L.A. Woman "The Doors' greatest album." That magazine currently ranks it at number 364 on their list of the 500 greatest albums of all time.
Sadly, just three months after L.A. Woman's release, Jim Morrison would be found dead in Paris. He would appear posthumously on 1978's An American Prayer, but L.A. Woman represented Morrison's final album with The Doors while still alive.
You can take a trip down the boulevards of L.A. at midnight tonight on Radio Nova.