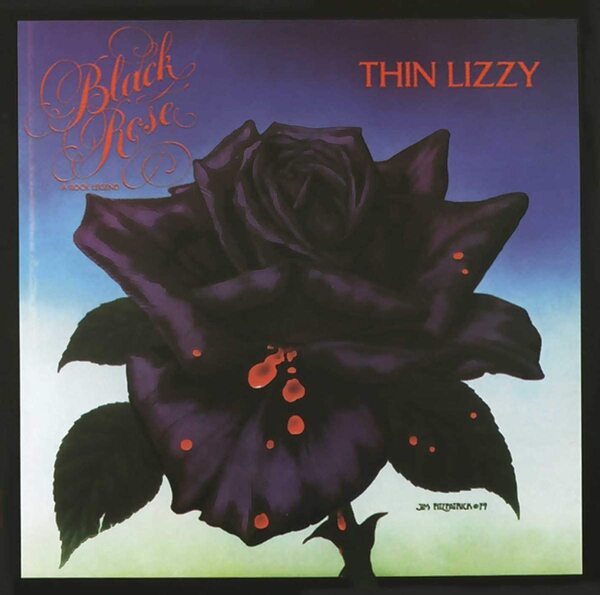 Tonight (January 4th) on the world famous Classic Album at Midnight on Radio Nova we're playing Thin Lizzy's Black Rose.
The album is presented in full with no commercials or interruptions.
Formed by schoolmates Phil Lynott and Brian Downey in Dublin in 1969, Thin Lizzy would quickly become Ireland's greatest hard rock act. Bassist/vocalist Lynott and drummer Downey were initially joined by two Belfast musicians who had moved to Dublin, guitarist Eric Bell and keyboardist Eric Wrixon.
A self-titled debut album in 1971 failed to make much impact. Thin Lizzy's early sound had a heavy Celtic influence, as heard on their first hit, 1973's Whiskey in the Jar, a cover of a traditional Irish ballad. Whiskey in the Jar topped the Irish chart and was a Top 10 hit in the UK. With their third album, 1973's Vagabonds of the Western World, Thin Lizzy began to move in a more conventional rock direction.
1976's Jailbreak and its hit single The Boys Are Back in Town saw Thin Lizzy finally crack the US. By the time the band entered the studio in 1978 to record their ninth album, Black Rose, Thin Lizzy was considered one of the foremost rock groups in the world.
By this point the line-up had evolved with Bell and Wrixon having departed. Thin Lizzy had developed a twin guitar sound, with Scott Gorham and Gary Moore both playing lead and rhythm guitar. Moore had played on a couple of tours and recorded a few songs with the band before, but Black Rose would be the first time he recorded an entire album as a member of Thin Lizzy.
Also appearing on Black Rose are bassist Jimmy Bain and drummer Mark Nauseef, with Huey Lewis playing Harmonica on a couple of tracks.
Lyrically, Black Rose saw Lynott continue to explore his obsessions with Celtic culture while detailing the daily life of working class Dublin. The song Sarah was written for his new-born daughter. The album closes with Róisín Dubh, a medley of arrangements of four trad songs – Shenandoah, Will You Go Lassie Go, Danny Boy and The Mason's Apron.
Musically Black Rose sees Thin Lizzy continue their distinctive hard rock sound, with punk and new wave influences creeping in on tracks like Get Out of Here and S&M.
In its original release, Black Rose consists of nine tracks. On Side A are Do Anything You Want To; Toughest Street in Town; S&M; Waiting for an Alibi; and Sarah. On Side B are Got to Give it Up; Get Out of Here; With Love; and Róisín Dubh.
Black Rose was released on April 13th, 1979 and reached number two on the UK album chart, becoming the band's highest charting album. Waiting for an Alibi was a Top 10 hit single in the UK and Ireland while Do Anything You Want To and Sarah both entered the Top 30 in both countries.
Black Rose received mixed reviews on its release, with some critics confounded by the title medley. While reviewers were disappointed at the lack of musical departure from previous Thin Lizzy albums, they were in general agreement that it contained some outstanding hard rock numbers. Writing for Hot Press, Dermot Stokes said the album "marks no major departure" for Thin Lizzy musically but that "even where Lizzy re-tread their streets, it's still mighty listening."
It is indeed mighty listening, and you can catch it at midnight tonight on Radio Nova.