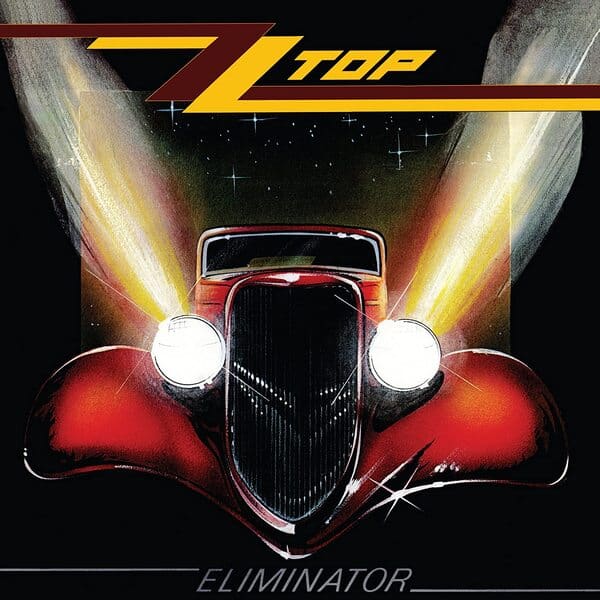 Tonight (January 13th) on the world famous Classic Album at Midnight on Radio Nova we're playing ZZ Top's Eliminator.
The album is presented in full with no commercials or interruptions.
Formed in Texas in 1979 by vocalist-guitarist Billy Gibbons, later joined by drummer Frank Beard and vocalist-bassist Dusty Hill, ZZ Top began life as a blues rock outfit. They scored their first US Top 10 album with 1973's Tres Hombres. In 1976 the trio took a three year break as Beard attempted to kick his drug addiction.
When they returned in 1979 with the platinum selling Degüello, Gibbons and Hill were now sporting their iconic beards, making ZZ Top one of the most recognisable bands in rock music.
In 1980 ZZ Top made an appearance on the BBC show The Old Grey Whistle Test. Also appearing on the show was the New Wave outfit Orchestral Manoeuvres in the Dark (OMD). Gibbons was won over by OMD's synth sound and decided to incorporate synths and drum machines in to ZZ Top. This first manifested on 1981's El Loco but really found its footing on ZZ Top's eighth album Eliminator.
Along with engineer Linden Hudson, Gibbons became obsessed with using drum machines to create a tight tempo, with most of the songs on the album employing 120 beats per minute, a tempo generally associated with disco up to that point. Gibbons and Hudson would write most of the music and lyrics for Eliminator, with Beard reputedly playing golf throughout most of the process. Hill and Beard were largely absent from the recording process with a drum machine replacing Beard and Hudson's keyboard bass overtaking Hill's bass guitar.
Eliminator features 11 tracks. On Side A are Gimme All Your Loving; Got Me Under Pressure; Sharp Dressed Man; I Need You Tonight; and I Got the Six. On Side B are Legs; Thug; TV Dinners; Dirty Dog; If I Could Only Flag Her Down; Bad Girl.
Released on March 23rd, 1983, Eliminator became ZZ Top's first international hit, reaching number three in the UK and number nine in the US. To date it has sold over 20 million copies, making it ZZ Top's biggest selling album.
Eliminator's success lay heavily in the band's embracing of music videos. Backed by distinctive music videos with heavy rotation on MTV, Gimme All Your Lovin, Sharp Dressed Man and Legs were all Top 40 hits in the US with the latter reaching number three in the singles charts. The promo for Legs won the MTV Video Music Award for Best Group.
Many of ZZ Top's traditional fans were unhappy with the band's new commercial sound, accusing them of selling out. Hill compared the reaction to Bob Dylan going electric. Eliminator won the band a new fan base among the young viewers of MTV. Critics were receptive of ZZ Top's new direction, finding their happy go lucky outlook refreshing in comparison to their more serious hard rock contemporaries. Rolling Stone ranks Eliminator at number 398 on its list of the 500 greatest albums of all time.
Don your fake beard and sunglasses tonight at midnight when we'll be playing Eliminator in its entirety.