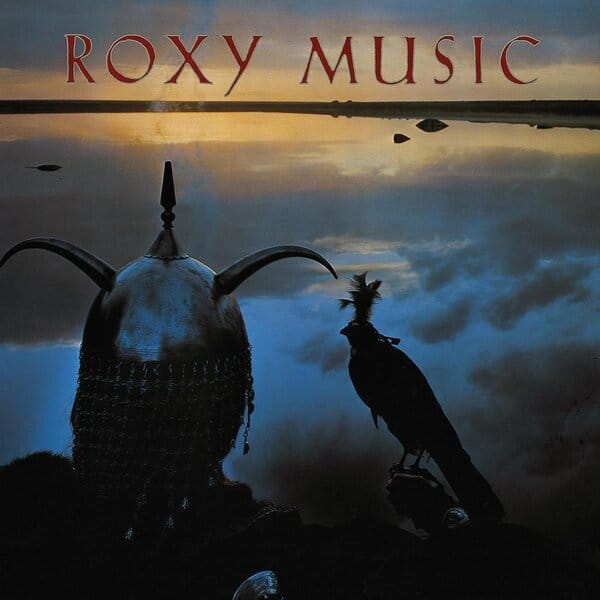 Tonight (February 1st) on the world famous Classic Album at Midnight on Radio Nova we're playing Roxy Music's Avalon.
The album is presented in full with no commercials or interruptions.
Formed in 1970 by singer-songwriter Bryan Ferry, Roxy Music began life as part of the prog rock movement. Over the course of the decade the band evolved into a more commercial, mainstream outfit. In the late '70s they found chart success with singles like Love is the Drug, Angel Eyes and Dance Away as their sound began to reflect the burgeoning new wave movement.
In 1981 Ferry was staying at Crumlin Lodge in County Clare, whose neighbouring Lough Ugga Beag would make it onto the album cover for Avalaon. Inspired by such mystical scenery, Ferry began writing material for what would be Roxy Music's eighth and final studio album.
Drawing inspiration from the legend of King Arthur, Ferry initially considered writing a concept album based around a single theme. Ultimately he settled on 10 songs, which he likened to "10 poems, or short stories, that could, with a bit more work, be fashioned into a novel."
At this point the band had been pared down to Ferry, lead guitarist Phil Manzanera and saxophonist Andy Mackay. To record Avalon they headed to Compass Point Studios in Nassau, Bahamas. The band had cut down on their heavy drug consumption, which Manzanera said gave their previous albums a "spaced-out" sound. Manazanera also claimed that "90%" of Avalon was written in the studio and that the band "completely changed our working methods."
Haitian singer Yanick Étienne was recruited when Ferry heard her recording with another band at Compass Point. Though she couldn't speak English, she became the group's backing vocalist on Avalon. Also contributing to the album were guitarist Neil Hubbard, bassists Alan Spenner and Neil Jason, pianist Paul Carrack, cellist Kermit Moore, backing vocalist Fonzi Thornton and drummers Andy Newmark, Rick Marotta and Jimmy Maelen.
Avalon consists of 10 tracks. On Side A are More Than This; The Space Between; Avalon; India; and While My Heart Is Still Beating. On Side B are The Main Thing; Take a Chance with Me; To Turn You On; True to Life; and Tara.
Released on May 28th, 1982, Avalon would become Roxy Music's biggest-selling album. It spent over a year on the UK album chart, with three weeks at number one. In the US it failed to break the Top 50 but was a consistent seller, ultimately racking up over a million sales.
The album was preceded by the release of More Than This as a single, which reached number six in both Ireland and the UK. The title track followed in June with a music video directed by Ridley Scott and peaked at number nine in Ireland and 13 in the UK. A third single, Take a Chance with Me, was less successful, failing to crack the UK Top 30.
Avalon was well received by critics, with Rolling Stone's Kurt Loder writing that Ferry's songwriting "has seldom seemed stronger." The magazine ranks the album at number 336 on its list of the 500 greatest albums of all time.
Journey to Avalon with Roxy Music tonight at midnight on Radio Nova.