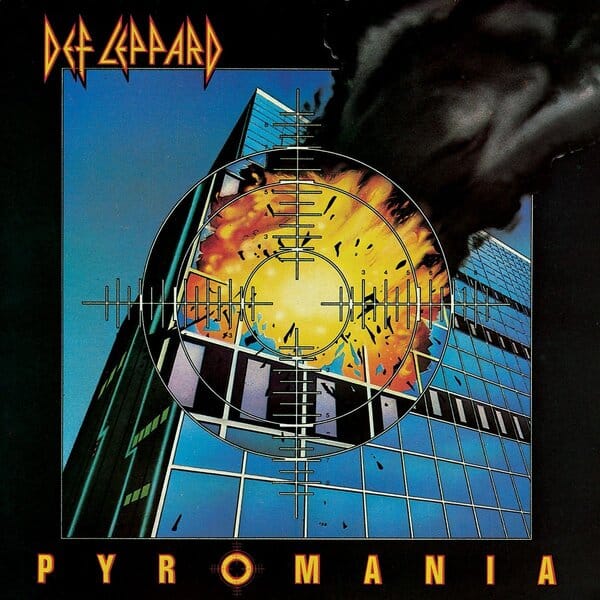 Tonight (January 20th) on the world famous Classic Album at Midnight on Radio Nova we're playing Def Leppard's Pyromania.
The album is presented in full with no commercials or interruptions.
Def Leppard was formed in Sheffield in 1977 by singer Joe Elliott, bassist Rick Savage, drummer Rick Allen and guitarists Pete Willis and Vivian Campbell.
The band struggled initially, with fans pelting them with bottles of urine during their performance at 1980's Reading festival. Their first two albums – 1980's On Through the Night and 1981's High 'n' Dry – failed to make much of an impact on the charts, but Def Leppard were one of the first metal bands to embrace the music video format. With their videos playing on the newly established MTV, Def Leppard began to build a fanbase in the US.
Due to his issues with alcoholism, Willis was fired from the band in 1982 and replaced by Phil Collen, however Willis's guitar can be heard on all the tracks of what would become Def Leppard's third album, Pyromania.
On High 'n' Dry, producer Robert John "Mutt" Lange had begun to evolve the band's sound from tradition heavy metal towards a more polished, commercial sound. This evolved further on Pyromania, with Def Leppard taking centre stage at a new movement that would come to be named Pop-Metal. While the influence of the likes of AC/DC and Iron Maiden can be heard on Pyromania, the album fits in with the radio friendly rock of '80s Van Halen and Bon Jovi. The synths of keyboardist Thomas Dolby make Pyromania stand out from the traditional Heavy Metal groups popular in Britain at the time.
In its original release version, Pyromania features 10 tracks. On Side A are Rock! Rock! (Till You Drop); Photograph; Stagefright; Too Late for Love; and Die Hard the Hunter. On Side B are Foolin'; Rock of Ages; Comin' Under Fire; Action! Not Words; and Billy's Got a Gun.
Released on January 20th, 1983, Pyromania gave Def Leppard the Stateside success they had craved, peaking at number two on the Billboard album charts. Helped greatly by Def Leppard's popularity on MTV, Pyromania sold over six million copies on release in the US and would go on to sell over 10 million copies in total. In the UK, where metal fans were still dubious about Def Leppard's commercial evolution, the album peaked at number 18.
Released as singles, Photograph and Rock of Ages were both Top 20 hits in the US, with Foolin' entering the Top 40.
If some of Def Leppard's fans were dubious about the radio friendly sound the band had adopted, critics embraced their new approach. Rolling Stone called the album "more emotionally charged than most of the synthesized disco that passes for 'modern music'." Elliott claims that Phil Lynott once told him he split up Thin Lizzy after hearing Pyromania as he felt the band couldn't compete with Def Leppard.
Pyromania is now considered one of the finest metal albums of its era. Rolling Stone rank it at number 384 on its list of the 500 greatest albums of all time, number 17 on its list of the 50 greatest hair metal albums of all time, and number 52 on its list of the 100 greatest metal albums of all time.
You can feel the heat of Pyromania at midnight tonight on Radio Nova.