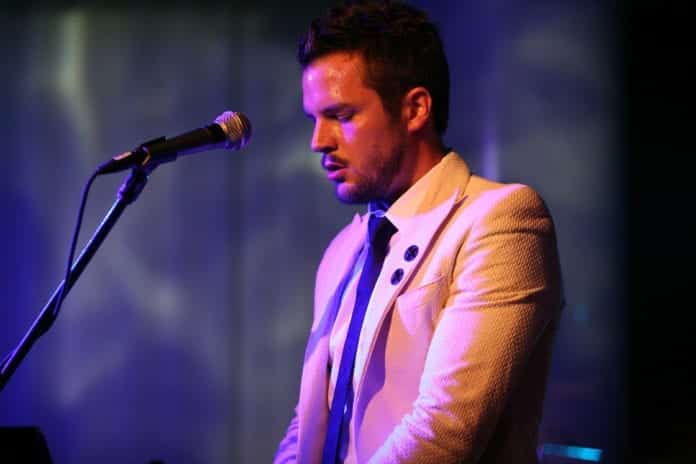 The Killers have said that they were very unhappy with their previous album 'Battle Born' and have said that they were less 'aimless' while making their new album 'Wonderful Wonderful'.
Front-man Brandon Flowers said back in 2015 that 'Battle Born' wasn't 'good enough'. In a recent interview with NME the band discussed the album and why they thought it wasn't up to scratch. "I think we were a little bit aimless on 'Battle Born'," Flowers told NME. "We were searching. You're not always gonna find it, I mean we're always trying, but you're not always gonna touch what you're reaching for and we didn't quite get there – I don't feel like. I don't mean to take anything away from it, you know there are songs on it that I love, but just as a whole I wasn't very happy with it. This record ['Wonderful Wonderful] is just different. There's a direction, and I think we got there. I hope that people recognise that and feel that. We still have two and a half months until it's out."
The first single from the upcoming album,'The Man' was recorded with producer Jacknife Lee in Los Angeles and Las Vegas. A press release from the band has said that the Bowie-inspired rock tune finds front man Brandon Flowers "looking back on his younger self, the 'Brandon Flowers' persona from their Grammy-nominated debut Hot Fuss, and reconciling that wide-eyed character with the man he is now." Very deep stuff altogether.
It has not yet been announced when Wonderful Wonderful will be released, but according to the band their new album is "soon-to-be completed" and is "shaping up to be their most sonically forward-thinking record yet; an LP bursting with all of the blazing choruses and arena-filling anthems".
"It's sounding good," said Vannucci. "We have a problem with taking two steps forward and one step back, so that makes it take longer. We keep asking ourselves: 'What does a four-piece band do? How do you keep it fresh?' It's a constant exercise in experimentation.'"
Flowers then added: "How should a band sound in 2017?'"
Vannucci went on to say: "We're trying to arrive at something we're all just a little bit uncomfortable with. When everyone is slightly uncomfortable, then we know we're there.
"We're just pushing it in different directions, then bringing it back and trying another direction."
Tickets for the band's gig in The 3Arena Dublin go on sale this Friday at 9am. You can buy tickets here!
Photo Credit: Thomas Hawk