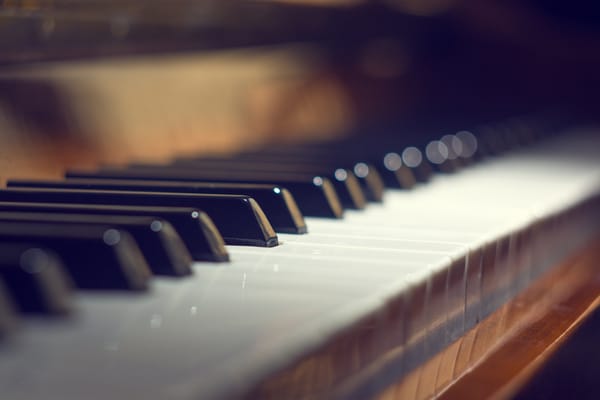 A piano that featured on some of the earliest rock n' roll records is going up for auction this week.
The 1949 Wurlitzer spinet was the studio piano at the iconic Sun Records, and was played by some of the key names of 1950s rock n' roll, R&B and Country music.
The piano was used during the legendary Million Dollar Quartet sessions, which saw Elvis Presley, Johnny Cash, Jerry Lee Lewis and Carl Perkins come together for a jam session at Sun Records.
You can see why the auction lists it as "The most important piano in rock and roll history."
"Offered here for the first time ever, is the iconic "Million Dollar Quartet Piano" – the Sun Records' studio piano – a vintage 1949 Wurlitzer spinet with serial number 387912 that was played by a stellar rock and roll list of "who's who" including Elvis Presley, Jerry Lee Lewis, Ike Turner, Phineas Newborn, Jr., Charlie Rich and many more," the official listing at Gotta Have Rock and Roll reads. "The piano has a rock and roll jukebox list of credits and is featured on many of Memphis' 1950's Sun Records classics."
The piano was first purchased by Sun Records supremo Sam Phillips in 1950 at Memphis's O.K. Houck piano store, the shop where Elvis and his family bought their first piano.
In December of 1956, Presley, Cash, Lewis and Perkins came together to record 46 tracks as The Million Dollar Quartet. Presley played the piano on 41 of the session's tracks, with Lewis tickling its ivories on the other five. It's the only piano ever played by both Presley and Lewis. It also featured on Lewis's hits Great Balls of Fire and Whole Lotta Shakin' Goin' On.
Five years earlier, the piano had been played by Ike Turner of what would become Sam Phillips' first chart-topper, Jackie Brenston & His Delta Cats' Rocket 88.
Other artists who recorded with the instrument include Phineas Newborn Jr, Charlie Rich and Roscoe Gordon.
In 1961 Phillips took the piano to his home, where it remained for 35 years. In 1995 it was loaned to the Rock and Roll Hall of Fame, where it was on display for 22 years. In 2017 it was then moved to Graceland and has been on display there since.
Bidding starts at $700,000, though the piano is expected to fetch over $1 million.