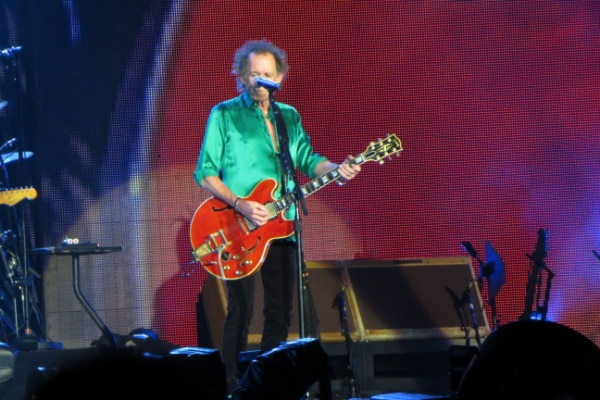 Would you like to listen to the article instead of reading it?
The Rolling Stones will keep making albums until they "drop".
This was a promise made by the band's guitarist Keith Richards, who insists that the rockers have "plenty more" material to work on.
The Rolling Stones recently released their number one album, 'Hackney Diamonds', which arrived last month.
'Hackney Diamonds' helped the Rolling Stones to make history, as they became the first act to have an album in the US Top 10 Chart in each decade since the 1960s.
The band also boast the record for the most top 10 albums of all time, with 38 in total. More on this from Nova here.
"until we drop"
It would appear that the Rolling Stones have no intention of slowing down, and resting on their laurels, according to guitarist Keith Richards.
"There'll always be another one until we drop", stated Richards. "We can put our feet up for a little bit, but you know".
He added, "You're into this thing all the way. This is what we do. We've gotta see this Rolling Stones through".
Richards himself, also insisted that he has no plans to stop performing anytime soon.
"It keeps me on my toes and keeps my fingers moving. And I'm still finding different ways of playing things", he explained. "Even though you're getting to be around 80, believe me, it don't stop".
Elsewhere, Richards also admitted that it had been difficult to come to terms with the death of long-time bandmate, and Rolling Stones drummer, Charlie Watts.
But he did speak of his delight that Watts recommended Steve Jordan as his successor.
"As part of the Stones, it was difficult", Richards said on working after Watts' passing.
He continued, "Made much easier by Mr. Watts himself, who had always recommended Steve Jordan, 'If anything happens, Steve Jordan's the man".
"That advice came many years ago to me, and that caused me to work on The X-Pensive Winos with Steve Jordan".
"So it was a natural fold-in for the events, but at the same time, I do know that it is with Charlie's blessing – which makes us all a lot happy, you know?".
Last month, Keith Richards also conceded that the Rolling Stones are "bound to" have their own hologram, ABBA-style like show. More on that here.