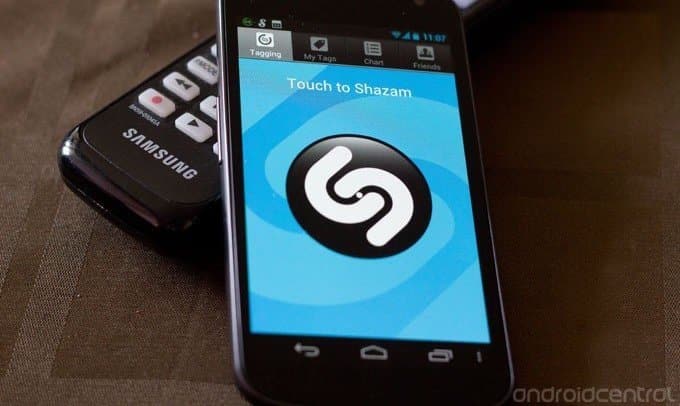 Where would we be without the Shazam app? It's responsible for helping a countless number of music addicts discover what song is that playing on Radio Nova.
Shazam lets you identify tracks in seconds, giving you the name of any song, just by clicking the app button in the middle of the page.
In May, the top ten most Shazamed rock & indie tunes list came out, showing what music fans were listening to for the first few months of the year.
Oasis' 'Wonderwall', Blur's 'Song 2', Vampire Weekend's 'Unbelievers',  Arctic Monkeys' 'Do I Wanna Know?' and Coldplay's 'Magic' all featured on the May list.
Skip forward to the end of the year and the list looks a good bit different. The top 20 most Shazamed tracks of 2014 don't include either of the Britpop giants or Coldplay.
Royal Blood's amazing year continues, the Brighton duo managed to get two songs in the top twenty. At number 19 'Little Monster' and at number 5 'Figure It Out'.
Chvrches, Twin Atlantic, Bombay Bicycle Club, Alt-J and London Grammar all made it in. Arctic Monkeys made it to number 10 with 'Arabella', while Kasabian made it to number 9 with the tune 'Eez-Eh'.
Los Angeles trio Haim made it to the top spot with 'If I Could Change Your Mind'.
The top 20 most Shazamed songs are:
1. Haim – 'If I Could Change Your Mind'
2. London Grammar – 'Hey Now'
3. Jamie T – 'Zombie'
4. Twin Atlantic – 'Heart And Soul'
5. Royal Blood – 'Figure It Out'
6. Half Moon Run – 'Inner Circle'
7. Alt-J – 'Hunger Of The Pine'
8. Bombay Bicycle Club – 'Luna'
9. Kasabian – 'Eez-eh'
10. Arctic Monkeys – 'Arabella'
11. Fall Out Boy, 'Centuries'
12. Bombay Bicycle Club – 'Feel'
13. The Pretty Reckless – 'Heaven Knows'
14. Chvrches – 'Recover'
15. Haim – 'Forever'
16. Lower Than Atlantis – 'Here We Go'
17. Twin Atlantic – 'Brothers And Sisters'
18. First Aid Kit – 'My Silver Lining'
19. Royal Blood, 'Little Monster'
20. Catfish & The Bottlemen – 'Cocoon'