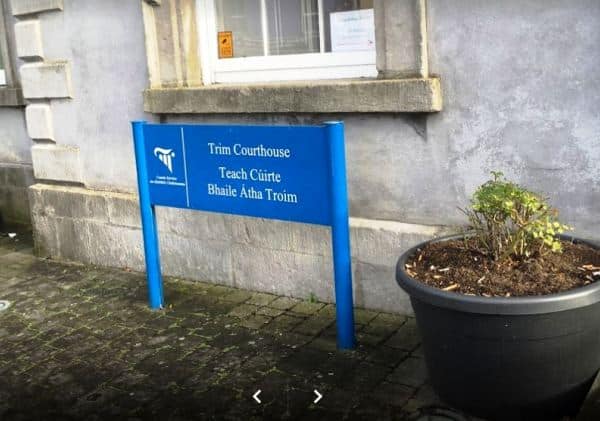 Three men from Dublin have each been jailed for 10 years today after Gardaí foiled a cash in transit robbery in Dunboyne, Co. Meath.
The gang had been targeting a haul of around €2M which was located in the van and an ATM in October 2016.
The court heard the accused men in this case had gone to extraordinary lengths to protect themselves against forensics and were wearing tight clothes, ski masks and two sets of gloves when arrested.
Two of them had lay in wait in an unused building for the cash in transit van for hours – and used a bottle to relieve themselves.
Gardaí moved in when the van arrived and arrested two of the men while the third was picked up nearby. A gun, a crow bar, cable ties, duct tape, bleach and a stanley knife were found inside the building.
41-year-old, Stefan Saunders, of Hazelbury Park in Clonee, 32-year-old, Damien Noonan of Rusheeny Court, Hartstown and 39-year-old Francis Murphy – originally from Finglas – but with an address at Carranstown, Drogheda Road in Duleek all pleaded guilty to conspiring to commit robbery.
Det Super Seamus Boland said Gardaí had been surveying the men for a number of weeks – prior to the robbery attempt:
"This successful outcome today also demonstrates that An Garda Síochána will deploy the resources that are necessary to target the groups of people who are willing to use firearms to commit crime for financial gain against ordinary citizens who are going about their daily work."
Judge Michael O'Shea said it had been a very professional, planned and organised crime up to the arrival of the cash in transit van and noted that the gun which was capable of firing blanks would have been used to frighten the cash in transit staff.
Judge O'Shea sentenced all three men to 10 years with two and a half years suspended with time also allowed for the months they have spent in custody since their arrest on October 7th 2016.