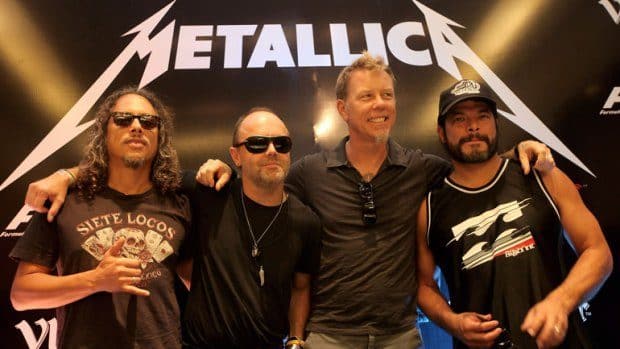 Every day on Radio Nova, just before 11am, we play a couple of songs key to "today in music history" Have a listen! But for now – here's some light reading and watching. April 12th in Music History looks like this.
1954, Bill Haley recorded 'Rock Around the Clock' in New York City. Considered by many to be the song that put rock and roll on the map around the world.
1963, Bob Dylan performed his first major solo concert at the Town Hall in New York City. Dylan played a 24 song set including 'Blowin' In The Wind', 'A Hard Rain's A-Gonna Fall', 'Highway 51' and 'Last Thoughts On Woody Guthrie'.
1967, Mick Jagger was punched in the face by an airport official during a row at an Airport in France. Jagger lost his temper after The Stones were being searched for drugs resulting in them missing their flight.
1975, During an interview with Playboy Magazine David Bowie announced his second career retirement, saying, "I've rocked my roll. It's a boring dead end, there will be no more rock 'n' roll records from me. The last thing I want to be is some useless f—ing rock singer." Never.
2000, Metallica filed a suit against Napster, Yale University, The University of Southern California and Indiana University for copyright infringement.
2016, A US court ruled that Led Zeppelin founders Robert Plant and Jimmy Page must face trial in a copyright row over the song 'Stairway to Heaven'. All to do with the band  Spirit who played on the same bill as Led Zeppelin in the 1960s, and claimed he should be given a writing credit on the track, they had a song called Tarus which Stairway ended up sounding like! Found not guilty in the end..
Don't forget you can now get This Week in Music History every Friday from Nova.ie and Radio Nova.
To subscribe to the podcast, just click here