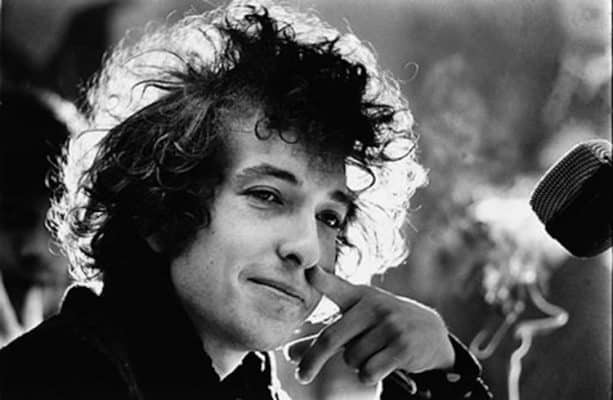 Every day on Radio Nova, just before 11am, we play a couple of songs key to "today in music history" Have a listen! But for now – here's some light reading and watching.  December 18th in Music History looks like this.
1966, the inspiration for one section of The Beatles 'A Day In The Life' a London socialite fella (and heir to the Guinness fortune) called Tara Browne was killed when driving at high speed in his Lotus Elan after it collided with a parked truck in London. A close friend of The Rolling Stones Mick Jagger and Brian Jones,  Lennon read the report on the coroner's verdict into Browne's death and it went in the song!
1972, Bob Dylan starting filming his role in the American western drama Pat Garrett and Billy The Kid along with James Coburn and Kris Kristofferson. Dylan composed the score and songs for the film, most prominently 'Knockin' on Heaven's Door'.
1982, Italian tenor and English girl Renee And Renato were at No.1 on the UK singles chart with 'Save Your Love', the duo's only UK Top 40 hit and this years Christmas No.1.
Awful!
1988, Mike Peters of The Alarm was rushed to hospital after having his eyes burnt by spotlights during a gig in Chester, causing the remaining dates on their UK tour to be cancelled.
2000, UK singer, songwriter Kirsty MacColl was killed in a boating accident off the coast of Mexico when a speedboat hit her. MacColl was aged 41.
2004, A guitar played by George Harrison and John Lennon sold for $570,000 at auction in New York. The Gibson SG guitar was used by Harrison from 1966 to 1969, including the recording of Revolver, and by Lennon during The White Album sessions.
2022, Terry Hall, front man of The Specials died at age 63. It took a full day for the band to confirm Terry's passing.
It is with great sadness that we announce the passing, following a brief illness, of Terry, our beautiful friend, brother and one of the most brilliant singers, songwriters and lyricists this country has ever produced. (1/4) pic.twitter.com/qJHsI1oTwp

— The Specials (@thespecials) December 19, 2022
Finally, from the happy birthday pile today, 1943, Born on this day, Keith Richards,  also, same day, same year, friend of Keith, Bobby Keys American saxophone player who worked with The Stones, Lynyrd Skynyrd, The Who, Harry Nilsson, George Harrison, Eric Clapton, Joe Cocker and others. Keys died on Dec 2nd 2014. 1950, Born on this day, Martha Johnson, Martha And The Muffins
Don't forget you can now get This Week in Music History every Friday from Nova.ie and Radio Nova.
To subscribe to the podcast, just click here