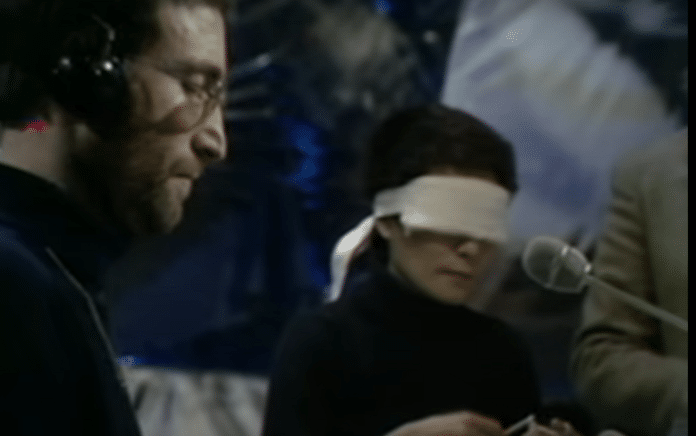 Every day on Radio Nova, just before 11am, we play a couple of songs key to "today in music history" Have a listen! But for now – here's some light reading and watching. February 12th in Music History looks like this.
First off today, in 1967, 15 police officers raided the home of The Rolling Stone Keith Richards during a weekend party. The police who were armed with a warrant issued under the dangerous drugs act took away various substances for forensic tests. George and Pattie Harrison had been at the house, but it was said that the police waited for them to leave before they raided the house in order not to bust the holder of an MBE. Privilege!
1970, John Lennon performed 'Instant Karma!' on BBC's Top Of The Pops, becoming the first Beatle to have appeared on the show since 1966. Lennon wrote, recorded, and mixed his new single, all in one day. It ranks as one of the fastest-released songs in pop music history. Lennon later stated, "I wrote it for breakfast, recorded it for lunch, and we're putting it out for dinner."
https://www.youtube.com/watch?v=jD4rf9FZ6ro
1977, The Police recorded their first single, 'Fall Out' for £150 at Pathway Studios, London, England.
1977, Pink Floyd released their tenth studio album Animals in the US, where it reached No.3 in the charts. The album's cover image, a pig floating between two chimneys on Battersea Power Station, was conceived by bassist Roger Waters.
2003, Former Doors drummer John Densmore took out legal action against The Doors keyboard player Ray Manzarek and guitarist Robby Krieger for breach of contract, trademark infringement and unfair competition. The band had reformed with Ex- Cult singer Ian Astbury and former Police drummer Stewart Copeland. Densmore said "It shouldn't be called The Doors if it's someone other than Jim Morrison singing. So out they went as "Doors of the 21st Century" And Stewart didn't make the tour either.
2007, During a press conference at West Hollywood's Whisky a Go Go club, Sting confirmed that The Police were getting back together. The band were set to kick off a world tour. Oct 2007 we got them at Croker!
Famous Birthdays Feb 12th: Would have been Ray Manzarek of The Doors birthday today, Former Lizzy guitarist Brian 'Robbo' Robertson and the legend Michael McDonald are celebrating too!
Don't forget you can now get This Week in Music History every Friday from Nova.ie and Radio Nova.
To subscribe to the podcast, just click here