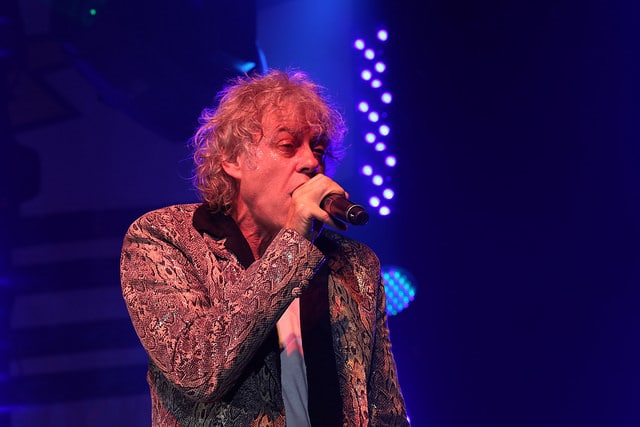 Soaring up the charts, like it had wings, one particular Fleetwood Mac song and the sad inspiration for a huge Irish record, all today January 29th in Music History.
1969, Fleetwood Mac had their only UK No.1 single with the instrumental 'Albatross' which was composed by guitarist Peter Green.
This always reads as chilling. 1979, 16-year-old Brenda Spencer killed two people and wounded nine others when she fired from her house across the street onto the entrance of San Diego's Grover Cleveland Elementary School When asked why she did it, she answered 'I don't like Mondays.' The Boomtown Rats went on to write and recorded a song based on the event.
1992, American blues singer and guitarist Willie Dixon died of heart failure. Willie played a MAJOR part influencing The Stones, Cream and Zeppelin.
2006, Arctic Monkeys went to No.1 on the UK album chart with their debut album 'Whatever People Say I Am That's What I'm Not'.
2009, Singer-songwriter John Martyn died in hospital in Kilkenny at the age of 60. He struggled with drink and drug problems for years. But what a voice. Such a shame.
2014, More than 100,000 people signed a petition to deport Canadian citizen Justin Bieber out of America. Who cares what the reason was…!!
2016, Three weeks after his death, David Bowie lodged 12 albums in the UK top 40, equalling a record set by Elvis Presley in 1977. His last album Blackstar, spent a third week at No.1 with Best of Bowie, Hunky Dory and Ziggy Stardust all in the Top 10. Bowie's other albums in the top 40 include: Nothing Has Changed (5), Heroes (28), Diamond Dogs (30), Station to Station (32) and Scary Monsters (36)
2021, The Animals guitarist Hilton Valentine, who created one of the most famous opening riffs in 1960s pop music, died at the age of 77.
Don't forget you can now get This Week in Music History every Friday from Nova.ie and Radio Nova.
To subscribe to the podcast, just click here