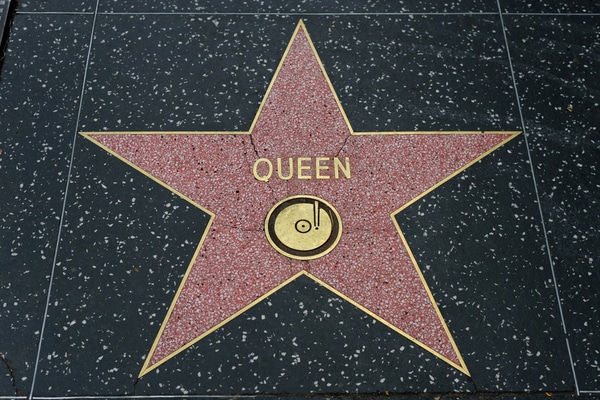 Would you like to listen to the article instead of reading it?
Every day on Radio Nova, just before 11am, we play a couple of songs key to "today in music history" Have a listen! But for now – here's some light reading and watching. January 31st in Music History looks like this.
1969, Led Zeppelin played the first of two nights at The Fillmore East, New York City during the band's first North American tour, It is alleged that Zeppelin's show was so powerful and got such an enthusiastic audience that headliners Iron Butterfly refused to follow them.
1976, ABBA knocked Queen from the UK No.1 position on the UK singles chart with 'Mamma Mia.' Queen's single 'Bohemian Rhapsody' had enjoyed a nine week run at the top of the charts, which weirdly enough contains the line, "Mamma mia, mamma mia, mamma mia let me go"!
1990, The Stone Roses were granted conditional bail by Wolverhampton Magistrates court after the band had trashed their record company's offices.
2007, Jim Morrison was enlisted to help fight global warming more than 35 years after his death. 'Woman in the Window', a previously unreleased poem written and recorded by The Doors frontman shortly before he died in 1971 was being set to music and used to publicise the Global Cool campaign.
2009, Dewey Martin drummer with The Buffalo Springfield died aged 68. The Canadian musician had the 1967 US No.17 hit single 'For What It's Worth' with Buffalo Springfield as well as working with The Monkees. In 1971, Martin retired from the music industry to become a car mechanic! As you do!
2017, Singer, bassist, and songwriter John Wetton died in his sleep at his home in Bournemouth, he was a rather big player with King Crimson, Roxy Music, Uriah Heep, and Wishbone Ash and finally, Asia!
Happy birthdays to Phil Manzanera of Roxy Music, John Lydon, (Johnny Rotten,) Lloyd Cole and  Marcus Mumford, front man of Mumford and Sons
Don't forget you can now get This Week in Music History from Nova.ie and Radio Nova.
To subscribe to the podcast, just click here