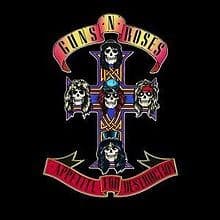 Every day on Radio Nova, just before 11am, we play a couple of songs key to "today in music history" Have a listen! But for now – here's some light reading and watching. June 19th in Music History looks like this.
1967 Having admitted to taking LSD four times during an interview with Life Magazine, Paul McCartney told The Daily Mirror that he didn't regret that he'd spoken out and hoped that his fans would understand….
1974 The Delinquents a band featuring Mick Jones (later of The Clash) made their debut at the Students union bar, Queen Elizabeth College, Kensington.
1987 Guns N' Roses made their UK live debut at a sold out The Marquee Club in London.
1990 Prince played the first of 12 sold-out nights at Wembley Arena in London.
Bring it closer to home, remember The NUDE (tour) in Cork?
2011 Amy Winehouse was booed by crowds in  Belgrade after appearing to be too drunk to perform. The gig saw Winehouse mumble her way through parts of songs, leave the stage altogether and at one point she threw her microphone to the floor. Fans had who had paid up to €52 to see her in a country in which wages are some of the lowest in Europe.
2012 The former chief financial officer for Pearl Jam was charged with 33 counts of theft for allegedly stealing at least $380,000 from the band's management company. Rickey Goodrich allegedly stole hundreds of thousands of dollars over a number of years, spending the money on fancy holidays, spa treatments, life insurance and pricey California wines.
Birthdays today include Ann Wilson of Heart.
Don't forget you can now get This Week in Music History every Friday from Nova.ie and Radio Nova.
To subscribe to the podcast, just click here