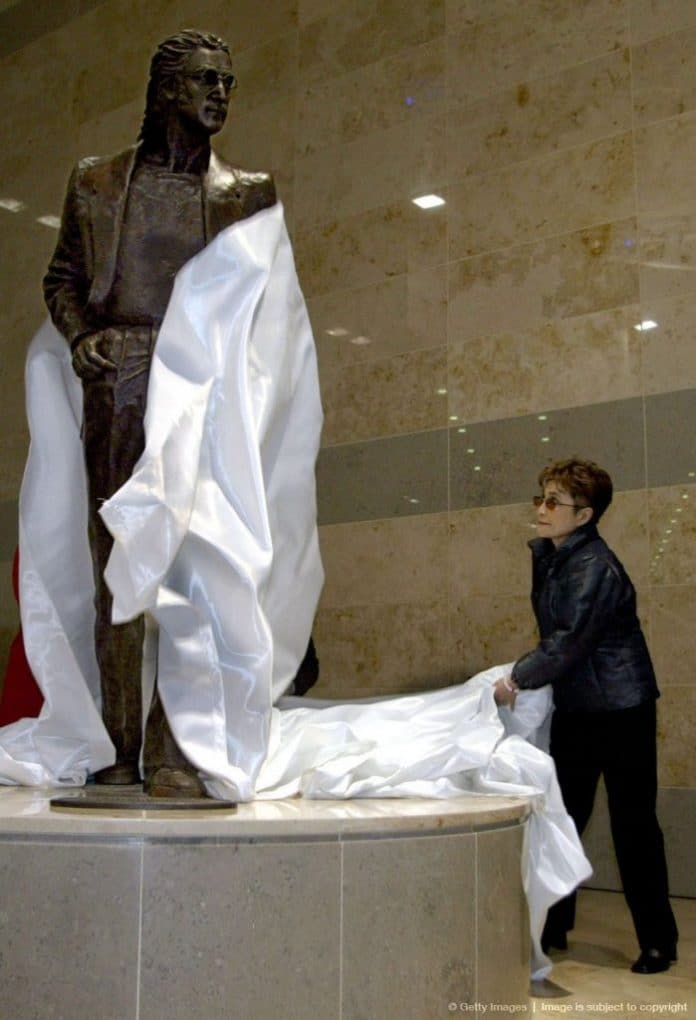 Every day on Radio Nova, just before 11am, we play a couple of songs key to "today in music history" Have a listen! But for now – here's some light reading and watching.  March 15th in Music History looks like this.
1955 Elvis Presley signed a management contract with Colonel Tom Parker. Parker had previously managed the 'Great Parker Pony Circus' with one of the acts being a troupe of dancing chickens.
1968 The Rolling Stones started daily sessions at Olympic Studios in London to start recording their next album, Beggars Banquet.
1972 DJ Robert W. Morgan played the Donny Osmond version of 'Puppy Love' for 90 minutes on the radio station KHJ in Los Angeles. LAPD mistakenly raided the station studios after receiving numerous calls from listeners.
1988 Mick Jagger opened his first ever solo tour, his first ever performances in Japan and his first full concerts since 1982. He played mostly Rolling Stones songs, strangely enough!
1999 Bruce Springsteen is inducted into the Rock 'n Roll Hall of Fame by our Bono. Check out his Bruuuuuuuuce impression!
2000 Mick Jagger was ordered to increase his child support payments to Brazilian model Luciana Morad from $5,500  a month to $10,000, see a nanny and a place in NYCs upper West side will cost ya!
2002 Yoko Ono unveiled a seven foot bronze statue of John Lennon overlooking the check-in hall of Liverpool John Lennon airport.
2005 Former Stone Roses singer Ian Brown was arrested after a fight during a concert in San Francisco after a fan jumped on stage and attacked the singer. Ian wasn't charged.
2015 Mike Porcaro bassist with Toto died following a battle Lou Gehrig's Disease. He was the middle brother of Toto members Jeff Porcaro and Steve Porcaro. Toto who formed in 1978 are best known for such classic rock hits as 'Hold the Line,' 'Rosanna' and 'Africa' and won an Album of the Year Grammy for 1982's Toto IV.
 Don't forget you can now get This Week in Music History every Friday from Nova.ie and Radio Nova.
To subscribe to the podcast, just click here