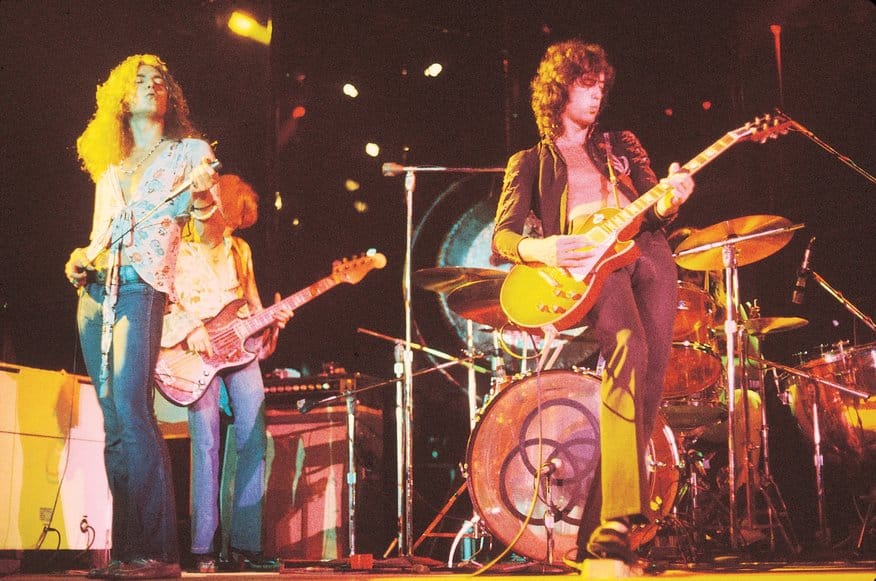 Every day on Radio Nova, just before 11am, we play a couple of songs key to "today in music history" Have a listen! But for now – here's some light reading and watching.  May 14th in Music History looks like this.
1976, 33 year-old Keith Relf, former lead singer for The Yardbirds, was electrocuted while tuning a guitar which was not properly earthed. The accident happened in his West London home where he was found still holding the plugged-in electric guitar.
1977, Talking Heads, on David Byrne's birthday, played a gig at The Rock Garden in London where Brian Eno who was in the audience saw the band, he then went on to produce them.
1988, Led Zeppelin reunited for the Atlantic Records 40th anniversary party at Madison Square Garden, New York, appearing with Jason Bonham the son of John Bonham on drums. That wouldn't happen again till 2007 in London and most likely never again!
1998, American singer and actor Frank Sinatra died at the Cedars-Sinai Medical Center, Los Angeles aged 82, after suffering a heart attack.
1998, George Michael was fined after being convicted of a "lewd act" in a Los Angeles Jacks. Anyone spot what's wrong with this report?
2015, Blues singer, songwriter and guitarist B.B. King died in his sleep aged 89 from a series of small strokes caused by type 2 diabetes.
Jack Bruce of Cream was born today and happy birthday to Ian Astbury of the Cult and David Byrne of Talking Heads.
Don't forget you can now get This Week in Music History every Friday from Nova.ie and Radio Nova.
To subscribe to the podcast, just click here