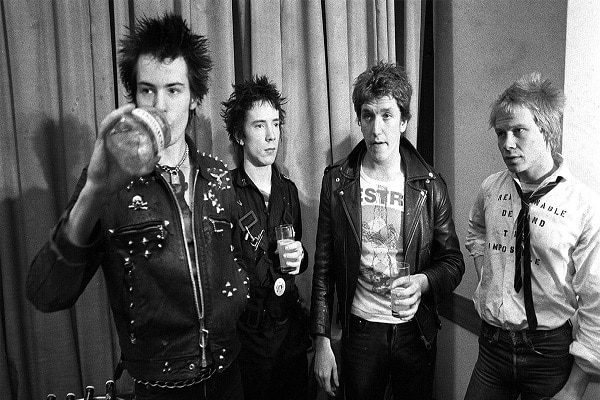 Every day on Radio Nova, just before 11am, we play a couple of songs key to "today in music history" Have a listen! But for now – here's some light reading and watching. May 27th in Music History looks like this.
Kicking off in 1964. Eleven boys were suspended from a school in Coventry, England for having Mick Jagger haircuts.
1977 The Sex Pistols single 'God Save The Queen' was released in the UK. Banned by TV and radio, high street shops and pressing plant workers refused to handle the record.
2000 Paula Yates was awarded £400,000 ($680,000) in an out-of-court settlement from her boyfriend Michael Hutchence fortune. Hutchence had died in 1997.
2005 talk about getting caught up in the moment. Robbie Williams was voted into first place beating Elvis Presley, Jimi Hendrix and David Bowie to be named the best live solo artist. A UK nation-wide survey of 5,000 people saw the former Take That star beat music icons including Madonna, Michael Jackson and Bob Dylan. (Rolls eyes!)
2007 Saatchi & Saatchi were fired by Dr Martens for running an advertising campaign featuring dead rock stars such as Kurt Cobain and Sid Vicious wearing the brand's boots in heaven.
2017 Gregg Allman, founding member of the The Allman Brothers Band died at the age of 69 at his home in Savannah, Georgia.

Finally, happy birthday Neil Finn. Ledge!
Don't forget you can now get This Week in Music History every Friday from Nova.ie and Radio Nova.
To subscribe to the podcast, just click here