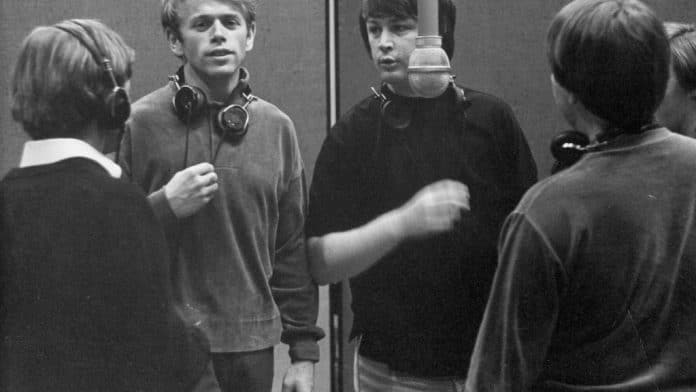 Every day on Radio Nova, just before 11am, we play a couple of songs key to "today in music history" Have a listen! But for now – here's some light reading and watching. May 29th in Music History looks like this.
1942, Bing Crosby recorded the Irving Berlin song 'White Christmas'. Crosby recorded the song with the John Scott Trotter Orchestra and the Ken Darby Singers in just 18 minutes. According to the Guinness Book of World Records, the version sung by Bing Crosby is the best-selling single of all time, with estimated sales in excess of 50 million copies worldwide.
R
1965, The Beach Boys started a two week run at No.1 on the US singles chart with 'Help Me Rhonda', the group's second US No.1. The recording session was interrupted by the Wilson brothers' drunken father, Murray, who arrived at the studio to criticize the Boys work ethic.
1969, Crosby, Stills & Nash released their self-titled debut on Atlantic Records label. It spawned two Top 40 hits: 'Marrakesh Express' and 'Suite: Judy Blue Eyes'
1991, After just completing the recording of the 'Nevermind' album, Nirvana played a last-minute show at the Jabberjaw in Los Angeles. In the audience was Iggy Pop, Dave Grohl's girlfriend Jennifer Finch who brought along her best friend Courtney Love…
1997, Singer songwriter Jeff Buckley disappeared after talking a swim in the Mississippi River, his body was found on 4th June 1997 after being spotted by a passenger on a tourist riverboat.
2021, Singer B.J. Thomas died at age 78. He'd suffered from Cancer.
Don't forget you can now get This Week in Music History from Nova.ie and Radio Nova.
To subscribe to the podcast, just click here