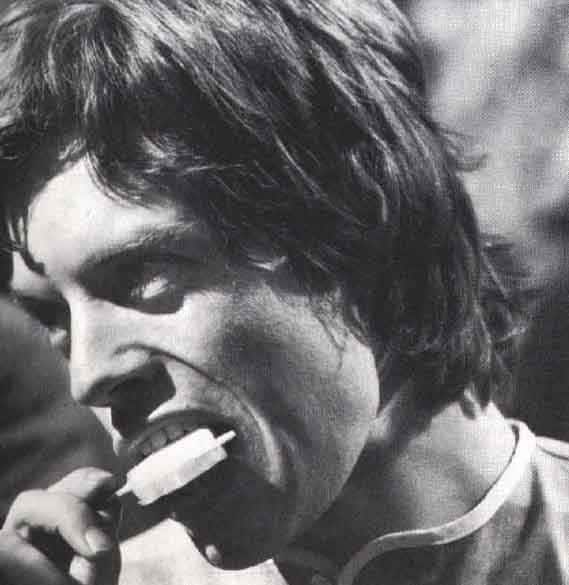 Would you like to listen to the article instead of reading it?
Every day on Radio Nova, just before 11am, we play a couple of songs key to "today in music history" Have a listen! But for now – here's some light reading and watching. May 30th in Music History looks like this.
1968, The Beatles began recording what became known as The White Album. The double-LP whose official title was simply 'The Beatles' became the first Beatles album released with the Apple label. The first track they recorded was 'Revolution'
1980, Carl Radle bass player with Derek and the Dominoes died of kidney failure aged 38. Also worked with Gary Lewis & the Playboys, George Harrison, Joe Cocker and Dave Mason.
1987, David Bowie kicked off his 87-date Glass Spider world tour at the Feyenoord Stadium, Rotterdam, Holland. The tour's set, described at the time as "the largest touring set ever," was designed to look like a giant spider. The Spider part alone of the set took 43 trucks to move. Imagine that lot getting to Slane July 87!!
2007, A coroner told the murder trial of music producer Phil Spector that US actress Lana Clarkson's death was a homicide
2009, Mick Jagger, apparently, (may not have actually happened but it was reported on!) offered to buy an ice cream van but was turned down by its owner – who'd promised his daughter he would drive her to her wedding in it. Guiseppe Della Camera spotted it on a farm where it was being used as a chicken shed. Mick saw it, loved it offered to buy the vehicle when he saw it at a show on Wandsworth Common. Camera said, 'Jagger told me he'd really fallen in love with my van and asked me if I would consider selling it. I was stunned when he offered me £100,000.
Birthday boy today, 'Nick Topper' Headen. Drummer and troublemaker (back in the day) for The Clash
Born today in 1964, American musician, singer-songwriter and political activist Tom Morello, guitar, from Rage Against The Machine and friend of Bruuuuce!
1974, Born on this day, American singer, songwriter, rapper, record producer Cee-Lo Green. Love this!
Check out the weekly Podcast. Marty Miller's This Week in Music History.