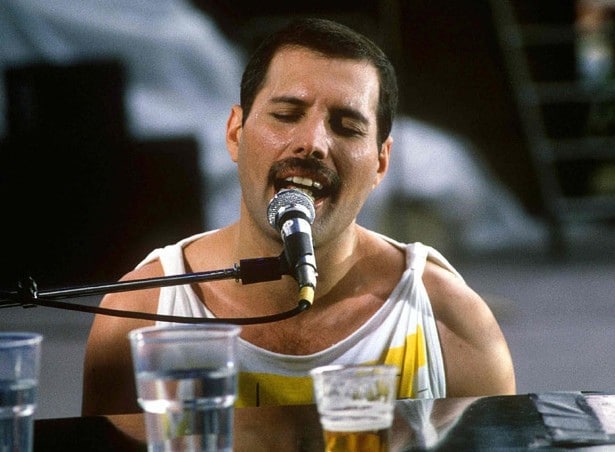 Every day on Radio Nova, just before 11am, we play a couple of songs key to "today in music history" Have a listen! But for now – here's some light reading and watching. September 25th in Music History looks like this.
1969, John Lennon recorded the track 'Cold Turkey', with Eric Clapton, Ringo Starr Klaus Voorman and Yoko. Did you know that Lennon presented the song to Paul McCartney as a potential Beatles tune but was knocked back.
1972, Black Sabbath released their fourth studio album, 'Vol. 4'. The album was originally to be titled 'Snowblind', after one of several songs referring to the band's cocaine use!
1980, Zepp Stick man John Bonham died aged 32 after a heavy drinking session. 'Bonzo' was found dead at Jimmy Page's house of what was described as asphyxiation, after inhaling his own vomit after excessive vodka consumption, (40 shots in 4 hours was the rumour).
1982, Queen made a guest appearance on US TV's Saturday Night Live, where they performed 'Crazy Little Thing Called Love' and 'Under Pressure'
https://youtu.be/JnbZhUYm6vk
1999, Liam Gallagher was stopped by customs officials at Heathrow airport and made to pay £1300 after not declaring a fur coat he had bought in America.
2013, Kurt Cobain's childhood home in Aberdeen, Washington went on the market. Cobain's mother and sister Kim put the house, where he was raised up for sale for $500,000, in hopes of connecting with someone who would turn it into a museum.
Don't forget you can now get This Week in Music History every Friday from Nova.ie and Radio Nova.
To subscribe to the podcast, just click here