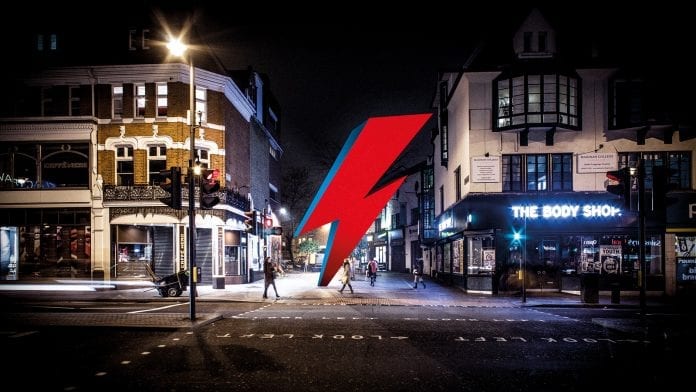 Every day on Radio Nova, just before 11am, we play a couple of songs key to "today in music history" Have a listen! But for now – here's some light reading and watching.  December 5th in Music History looks like this.
1965, The Beatles played their last ever show in their hometown of Liverpool when they appeared at The Liverpool Empire during the group's final UK tour. Only 5,100 tickets were available, but there were 40,000 applications for tickets. Here's a snapshot of life as a Beatle, when even arriving at the airport at 5am is a opportunity for a  big screaming event!
1968, The release of The Rolling Stones' new album Beggars Banquet was celebrated at a party in London. A food fight with custard pies was the highlight.
1973, Paul McCartney released Band On The Run, his fifth album since his departure from The Beatles.  The majority of Band on the Run was recorded at EMI's studio in Lagos, Nigeria, as McCartney wanted to make an album in an exotic location.
1987, The Jesus And Mary Chain were banned from appearing on a US music TV show after complaints of blasphemy when the group's name was flashed across the screen. CBS asked the band to be called JANC but the group didn't agree. (Maybe because that is NOT their name!)
2006, a guitar owned by Jimi Hendrix fetched $168,000, a notebook containing lyrics written by Bob Marley sold for $72,000 and a poem penned by Doors frontman Jim Morrison made $49,000 at the Christie's auction sale in New York.
2009, In an interview with The Guardian, George Michael said he had cut back on his cannabis intake and now only smoked 'seven or eight' spliffs per day instead of the 25 he used to smoke.
2016, A statue of David Bowie was set to go up in the town where he first performed as Ziggy Stardust following the success of a crowdfunding campaign. More than 650 people pledged sums totalling more than the £100,000 goal, 19 hours before the deadline.
2021, John Miles died age 72. Music was his first love
Happy birthday Goo Goo Dolls front man Johnny Rzeznik, Jim Messina of the Buffalo Springfield and Loggins & Messina and a would be birthday for  Little Richard and JJ Cale would have been celebrating too.
Don't forget you can now get This Week in Music History from Nova.ie and Radio Nova.
To subscribe to the podcast, just click here