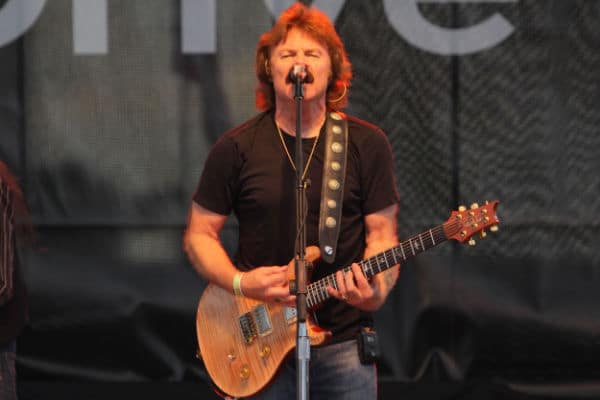 Would you like to listen to the article instead of reading it?
Doobie Brothers' singer/guitarist Tom Johnston has confirmed that he will step away from the band's 50th Anniversary Tour due to a back injury.
Johnston announced this unfortunate news via a press release, where he said that he hoped "for a speedy recovery", but was told by doctors that he "should not be performing at this time". 
The Doobie Brothers will kick off this tour on Friday (May 25) in Hollywood, Florida, and will conclude in Abbostford, Canada on October 29.
The line up includes John McFee, Pat Simmons, and Michael McDonald.
"continue doing what I love"
Despite his absence, Tom Johnston has said in a statement that he is confident that his bandmates will will "bring it every night as they always do".
"I hope for a speedy recovery and can't wait to get back on the road and continue doing what I love", Johnston said in his statement.
"I would like to thank Pat, Michael, John and the entire Doobie Brothers band for covering for me while I recover from back surgery. … I'm sure they will bring it every night as they always do". 
Tom Johnson expects to return to the touring stage when he recovers.
Last September, the Doobie Brothers also paid tribute to their late co founder John Hartman, who died aged 72. More on this here.