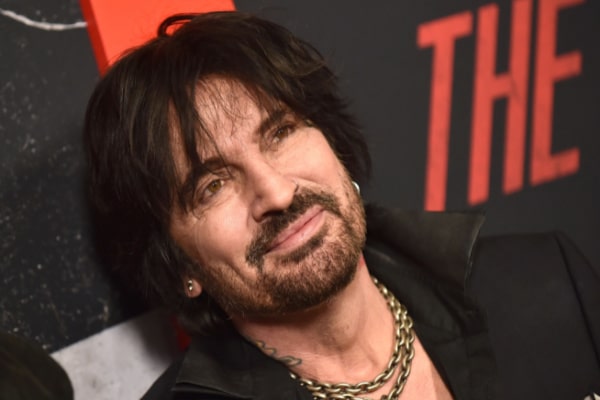 Motley Crue's Tommy Lee is trending worldwide on Twitter.
The band's drummer has been trending on social media, having uploaded none other than a picture of his genitals and nobody seems to know why.
The shall we say 'personal snap' was shared to his 678.7k Twitter followers, 1.4 million followers on Instagram, as well as 1.2 million Facebook followers to see.
While it may have been deleted on Lee's Instagram, the photograph is still there for all to see on Facebook and Twitter.
"oops"
Right, I know what a lot of you are probably thinking. Was this a late night virtual romantic session that went wrong? Did he press the wrong button?
However, the answer would be a firm no, if the use of the highly sarcastic caption is anything to go by.
Alongside the penile picture, Lee wrote "oops". Following this, Lee posted a follow up penis-themed meme via Instagram.
The photo celebrates the alleged size of his genitals, likening them to an elephant. Check out that here.
"Oh my god"
As expected, this photo caused quite a stir online, with a myriad of fans commenting, and posting several comical memes via social media.
"It's just a picture of a guy who has nothing better to do. Don't get me wrong, I love Motley Crue and been a fan since the beginning in 1981, but we've all seen it before and what's the point…I'm pretty sure young kids are on this app and they don't need this…", one Facebook user wrote.
See more reactions below.
Opening Instagram and the first thing you see is Tommy Lee's post pic.twitter.com/aKFGReihf1

— Andrew Jones (@AndyJones1988) August 11, 2022
Another person also commented, "Tommy Lee can get his full dick out on instagram but god help women if they show a SEMBLANCE of nipple!".
"okay i'm late to it but how tf has tommy lee still got his whole dick out on ig when you can't even post ur fucking cleavage on ig without ur account almost being banned", another added.
Speaking of Tommy Lee and Motley Crue, the band were mistaken for Steel Panther, when Amazon Prime share an image of Panther on Crue's artwork for their film Rock 'n Roll Icon: Mötley Crüe. More here.