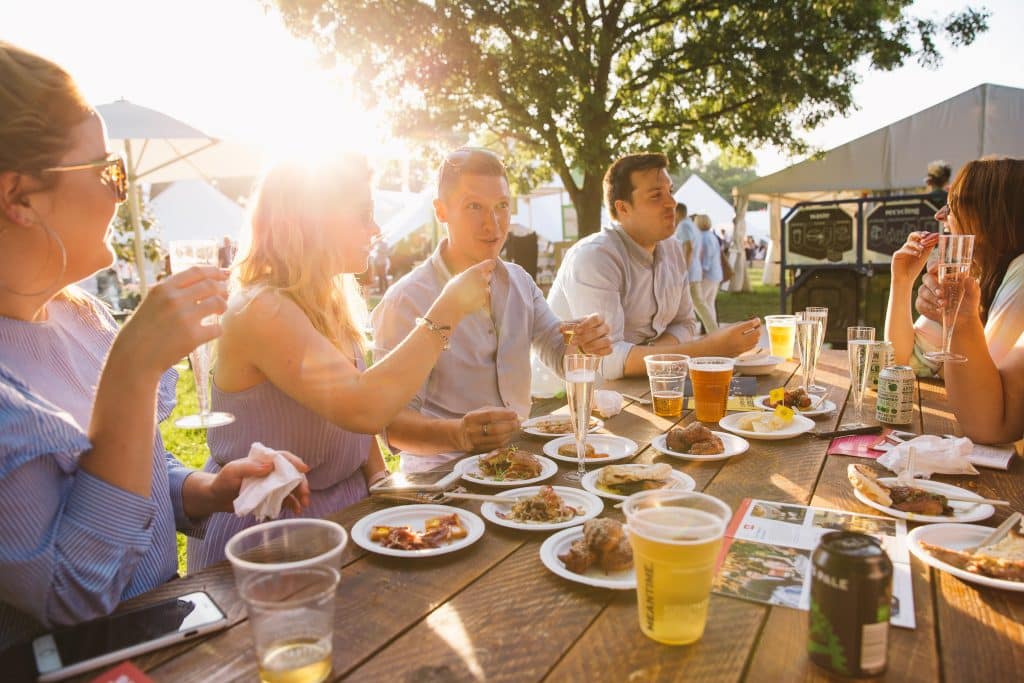 Taste of Dublin is back with a bang, kicking off their Iveagh Gardens stint on Thursday, June 14th and there's plenty of things to catch along the way.
From food, drink and entertainment its the place to be this weekend; bring all the family and plenty of friends and make sure you hit up our top picks for the weekend ahead…
Fever-Tree Gin School: yes, there is an actual gin school and trust us you need to make this a priority on your list. Book in now, it's free.
Veginity: A vegan first for Taste, you'd be mad not to try it out.
The Roe & Co Tram 21: Irish whiskey cocktails? Yep, sold.
Lazy Basics: The Lazy Chef Simon Lamont, will teach visitors handy hacks in just 20 minutes.
Heinz Good Mayonnaise: Free food and James Kavanagh? See you there…
Big Green Egg: Well it is BBQ weather to be fair! Tag along for some handy tips & tricks as well as good food from the latest addition to Taste.
The Neff Taste Kitchen: Includes a line-up of celebrity chefs who will take to the biggest demo stage ever built at Taste including Candice Brown, Rachel Allen and Adrian Martin to name a few.