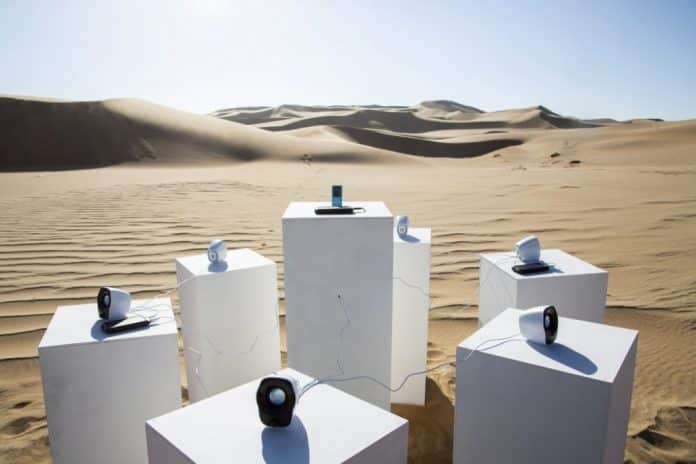 Toto's 'Africa' has a strong following, and now it's playing on an endless loop in Africa's Namibian Desert.
It's a project conceived by Namibian-German artist Max Siedentipf, appropriately titled "Toto Forever" who says:
"Set in the Namib desert, which is not only the oldest desert in Africa but the world, I set up a sound installation which pays tribute to probably the most popular song of the last four decades:

Toto – Africa

The sound installation consists of 6 speakers which are attached to an MP3 player that only has one song on it – Toto's Africa. The song is put on loop and the installation runs on solar batteries to keep Toto going for all eternity."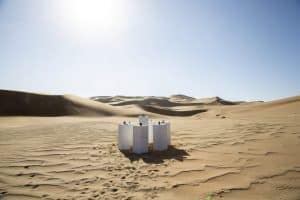 "Most parts of the installation were chosen to be as durable as possible, but I'm sure the harsh environment of the desert will devour the installation eventually," he told the BBC.
The desert, on the west coast of Southern Africa, is around 55 million years old — making it the world's oldest desert and the "perfect spot" for his work, Siedentopf, 27, told CNN in an email. "Hopefully the song will play just as long," he added.
"Even though 'Africa' by Toto was released 1982 it is still very much present in today's pop culture and frequently used for memes and even entire Reddit pages are dedicated to the song," Siedentopf, who is based in London, said. "I was very intrigued by this and wanted to pay the song the ultimate homage and physically exhibit 'Africa' in Africa."
The song — which was written by Toto's late drummer, Jeff Porcaro, and keyboard player David Paich — has occasionally been mocked for its lack of local knowledge: One of the lyrics claims "Kilimanjaro rises like Olympus above the Serengeti," but Africa's highest peak can't be seen from the Serengeti.
It's not clear exactly where the art installation is located, as the Namib Desert spans a significant portion of Africa's western coast.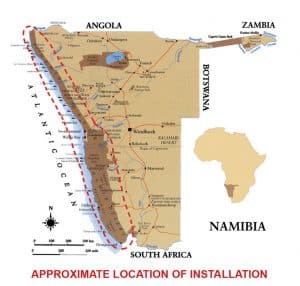 Images: www.maxsiedentopf.com
The song has been a pop-culture phenomenon since its release in 1982, topping the US Billboard chart and selling more than 4 million copies in the US alone.
Despite being released nearly 40 years ago, Toto's Africa is incredibly popular today, with a Google Trends analysis showing interest in the song peaked in September 2018.
The official video for the song has been viewed more than 440 million times on YouTube.
A sample of the song is featured in the recent movie "Aquaman" and it has a dedicated Twitter bot, which has been spitting out lyrics every couple of hours since 2016;
Among some of the more popular covers of the song was from Weezer in May, 2018, after a campaign was launched by Twitter user @WeezerAfrica in December, 2017.